Panic Disorder's Unpredictability Can Be Worse Than Panic
Panic attacks are brief episodes of very intense physical and emotional symptoms that can make someone afraid that he or she is losing control or even dying. In panic disorder, they seem to come out of nowhere, and this, people say, is often worse the the panic attack itself.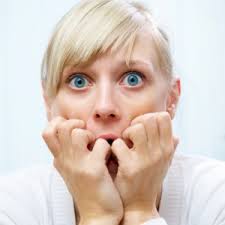 Panic disorder is an anxiety disorder centering around panic attacks that occur out of the blue and ostensibly without cause. Many people who live with with panic disorder explain that the fact that there is no clear precipitating event to an attack is itself anxiety provoking. Not knowing when or where a panic attack will strike can keep people constantly on edge.
Panic disorder might be frightening and frustrating, but you don't have to remain stuck with it. In this brief audio, I elaborate a bit on panic disorder.
APA Reference
Peterson, T. (2014, January 7). Panic Disorder's Unpredictability Can Be Worse Than Panic, HealthyPlace. Retrieved on 2023, September 24 from https://www.healthyplace.com/blogs/anxiety-schmanxiety/2014/01/panic-disorders-unpredictability-can-be-as-bad-as-the-panic
Author: Tanya J. Peterson, MS, NCC, DAIS