Mental Health Hotline Numbers and Referral Resources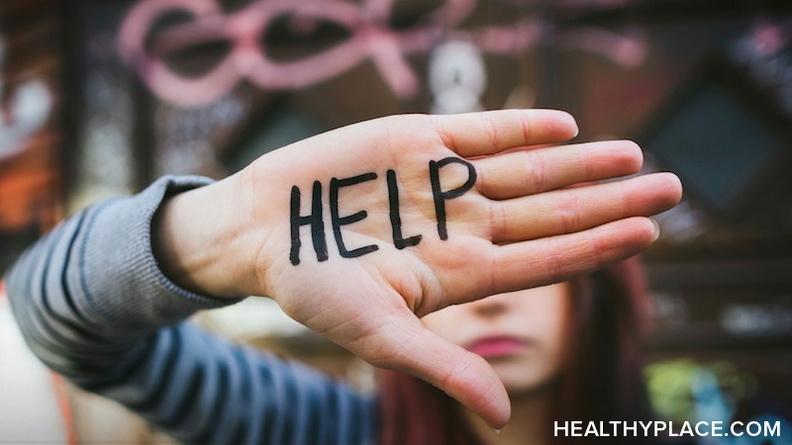 Mental Health hotline numbers for everything from alcohol treatment to panic disorder. Also National Alliance on Mental Illness (NAMI) and Mental Health America (MHA) state affiliate websites.
Suicide Hotline Phone Numbers
If you feel suicidal or you're in a crisis situation and need immediate assistance, people at these suicide hotlines in the U.S. are there to help. We have additional suicide information and resources here.
988 - Suicide and Crisis Lifeline (The old number will work indefinitely; it is 1-800-273-TALK [8255])
1-800-784-2433 (1-800-SUICIDE) - National Hopeline Network
1-866-488-7386 (1-866-4.U.TREVOR aimed at gay and questioning youth)
Just a note: These are resources that we have come across that may prove helpful to you. Please understand, we ARE NOT recommending or endorsing any of them. It is up to you to determine if they offer something you need and whether or not it is appropriate for your situation.
Hotline Numbers
Domestic Abuse and Child Abuse Hotline
Drug and Alcohol
Eating Disorders
Learning Disabilities and ADHD
Mental Health Crisis Lines / Suicide Hotlines
Rape and Sexual Assault
STD / AIDS
National Alliance on Mental Illness (NAMI)
1-800-950-NAMI (6264)
www.nami.org
NAMI State List:
Mental Health America (MHA)
(800) 969-6642
www.mentalhealthamerica.net
Mental Health America State List:
Non-Profit Groups for Illnesses & Disorders Government Agencies
More Information on Mental Health by Topic
AIDS
ALCOHOL and DRUG ABUSE
ALZHEIMER'S DISEASE
ANXIETY / PANIC
Panic Disorder Information Hotline -- 1-800-64-PANIC
BIPOLAR and DEPRESSION
CHRONIC PAIN
DOMESTIC VIOLENCE
EATING DISORDERS
GAMBLING
LGBTQ+
GLBT National Help Center
Gay, lesbian, bisexual and transgender national hotline
1-888-THE-GLNH (1-888-843-4564)
https://www.glbthotline.org/
MENTAL HEALTH
SELF-HARM/SELF-ABUSE
SEXUALLY TRANSMITTED DISEASES
SUBSTANCE ABUSE/RECOVERY
For problems, issues or illnesses not listed above, contact the following:
Child Abuse and Neglect
National Center for Missing & Exploited Children
1-800-THE-LOST (1-800-843-5678)
703-235-3900
www.missingkids.com

Child Help USA
Info & referrals to local agencies; crisis counseling. Info & referrals to local agencies; crisis counseling.
1-800-4-A-CHILD (24 hrs)
www.childhelp.org/

National Council on Child Abuse & Family Violence
Info & referrals on child abuse & other types of family violence. Visit the website for your local toll-free numbers.
www.nccafv.org/

Child Welfare Information Gateway
www.childwelfare.gov/

Stop It Now1
Prevention of sexual abuse of children
1-800-PREVENT confidential line
www.stopitnow.org

Health Resources and Service Administration
The HRSA Information Center provides publications, information, resources, and referrals about health care services
www.ask.hrsa.gov

National Center for Education in Maternal & Child Health
www.ncemch.org

National Center for Victims of Crime
Resource and advocacy for crime victims. Stalking and dating violence resource centers
http://victimsofcrime.org/
Missing Children
Child Find of America
Prevention and resolution of child abduction
1-800-I AM LOST
www.childfindofamerica.org

National Center for Missing & Exploited Children
Hotline: 1-800-THE-LOST (1-800-843-5678)
703-235-3900
www.missingkids.com

National Runaway Switchboard
Keeps America's runaway and at-risk kids safe and off the streets
1-800-RUNAWAY
https://www.1800runaway.org/
Youth Issues/Problem Parenting
Covenant House NineLine
Referrals for youth or parents re: drugs, homelessness, runaways, etc. Message relays, reports of abuse. Helps parents with problems with their kids. If all counselors are busy, stay on the line & one will be with you as soon as possible.
1-800-999-9999 (24 hrs)
https://www.covenanthouse.org/
NIH'S INSTITUTES
If you come across a group, organization or another resource you think should be listed here, please email us with the info. Also, if there's something we need to update, please let us know.
Crisis Lines Outside the U.S.
APA Reference
Staff, H. (2022, January 10). Mental Health Hotline Numbers and Referral Resources, HealthyPlace. Retrieved on 2023, December 9 from https://www.healthyplace.com/other-info/resources/mental-health-hotline-numbers-and-referral-resources
Last Updated: October 13, 2022