Public Speaking vs. Anxiety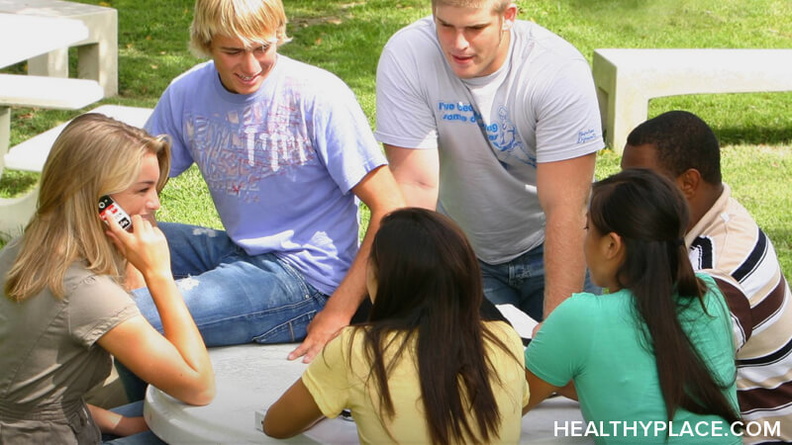 This is my first video blog for HealthyPlace and I wanted to do something that I love, but which also causes me anxiety: public speaking. I want to show you what I go through when balancing these two things. For this reason, the video will be shot "live," in one take only, with no edits, and all imperfections intact. No Retakes.
As I write this, I already feel the anxiety building. I'm taking a leap of faith that I hope will have a soft landing.
How Can Someone With Anxiety Be a Public Speaker?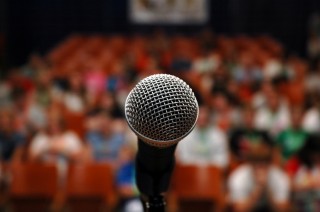 My biggest love in life is being a public speaker. I speak as often as I can in front of groups large and small. I speak proudly, and loudly, about living with mental illness and what I think will make life better for myself and others battling these same issues.
The panic attacks that have gripped my life are very serious. Living with general anxiety, paranoia, and bipolar disorder has absolutely made life more difficult for me. As Jerry Seinfeld once joked:
According to most studies, people's number one fear is public speaking. Number two is death. Death is number two. Does that sound right? This means to the average person, if you go to a funeral, you're better off in the casket than doing the eulogy.
In this video blog, I am not only going to tell you how I do it, but will show you the process I use whenever I need to speak publicly, have an important interview, or feel a panic attack coming on.
Thank you for watching and I look forward to your comments.
You can find Gabe on Facebook, Twitter, Google+, LinkedIn, and his blog.
APA Reference
Howard, G. (2014, April 1). Public Speaking vs. Anxiety, HealthyPlace. Retrieved on 2023, October 3 from https://www.healthyplace.com/blogs/anxiety-schmanxiety/2014/04/public-speaking-vs-anxiety
Author: Gabe Howard
Thanks for share this article with us, i really want to share with my with friends and acquaintances. Thanks
Excellent Post!!!
Really helpful. Thanks for sharing!!!
Great writing. Informative article. May I quote this for my mental health readers?
Just listening to you speak about this has helped me. I have a career in sales and I have anxiety disorder. Love my job but struggle with both and at times just shut down.
Leave a reply