Caffeine's Effects on Anxiety and Anxiety Disorders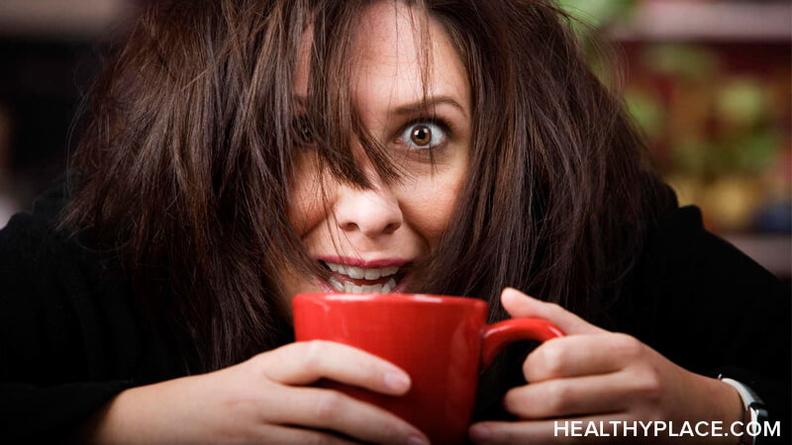 Does caffeine affect anxiety? Studies continue on the notion of the side-effects of caffeine and whether or not they include anxiety, and at this point, there isn't a definitive answer. Some studies indicate that, yes, caffeine does impact anxiety; indeed, the Diagnostic and Statistical Manual of Mental Disorders, Fifth Edition (DSM-5), the authority on mental disorders published by the American Psychological Association, acknowledges the existence of caffeine-induced anxiety disorders. Other studies fall short of proving a real link between caffeine and anxiety. The question that matters most is this: what are the effects of caffeine on your anxiety?
While there are common symptoms of anxiety, each person's experience with anxiety is unique. Triggers are people, thoughts, places, events, and more that can cause anxiety to flare. Triggers are personal. One person's anxiety might be triggered by public speaking, while another's might be exacerbated by family gatherings.
Caffeine seems to work like other triggers, affecting different people in different ways. For some people who experience anxiety or anxiety disorders, it can increase the symptoms.
Caffeine's Effect on Anxiety: Panic Attacks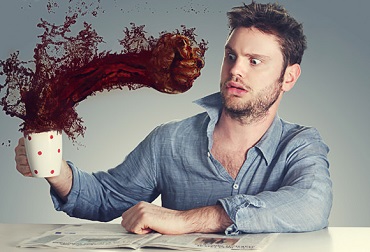 Caffeine and anxiety both have physical side effects. Again, these differ from person to person, but in general, caffeine can increase the heart rate and create a heart-pounding sensation in the chest. It can also induce sweating. It can cause the face and ears to feel flushed, too. These physical sensations mimic the symptoms of a panic attack. When the effects of caffeine feel like panic, the brain and body often continue to react as if this physical sensation really is panic. Anxiety increases; the panic reaction increases.
Pay close attention when you consume caffeine. Does it cause physical side effects for you? Caffeine can stay in the system for five-to-six hours. Note how you're feeling throughout the day. If you feel increasingly anxious and even have a panic attack, consider that it might be one of caffeine's effects on anxiety.
Caffeine's Effects on Anxiety: Generalized Anxiety
Consuming caffeine can exacerbate the emotional symptoms of anxiety. The physical side effects can quickly become thoughts and feelings. The accelerated heart rate and other effects of caffeine can increase fear, worry, and dread.
Anxiety sometimes makes it difficult to concentrate. It can make us feel tense, keyed-up, and on edge. We can become irritable. Because these can also be effects of caffeine, when someone prone to these feelings of anxiety consumes caffeine, the negative impact on our wellbeing is significant. For many people living with anxiety, caffeine can make anxiety seem so much worse.
How Much Caffeine is Needed to Affect Anxiety?
If you live with anxiety and seem to be sensitive to the effects of caffeine, monitoring your caffeine intake can make a positive difference in managing anxiety. But does that mean it's necessary to completely eliminate caffeine from your diet? Is a little bit okay? The answer is personal.
Health experts believe that it's perfectly safe for adults to consume 200-300 milligrams of caffeine each day. That's about two-to-three cups of coffee. If the effects of caffeine on your anxiety are bothersome to you, you might want to reduce that amount.
As for me, this is it. I'm breaking the stupid cycle I create. I drink coffee. Later, I realize I'm tense and anxious, and I actually wonder why until I realize that I had coffee earlier. I then swear I won't ever touch it again. That lasts for a while. I think I want coffee. I resist. I cave. I regret it. I repeat the cycle. What's even more ridiculous is that I don't even like coffee. So I'm done.
Knowing how you respond to different things in life helps you take charge of anxiety. When you identify triggers, such as caffeine, you can choose to avoid them, or if you can't avoid them, you can distance yourself from your anxiety. Reminding yourself, for example, that you feel panicked because you're reacting to caffeine can keep the panic attack in check. The effects of caffeine on anxiety can be significant. Knowing yours will help enhance mental health.
You can also connect with Tanya J. Peterson on her website, Google+, Facebook, Twitter,Linkedin and Pinterest.
APA Reference
Peterson, T. (2015, December 3). Caffeine's Effects on Anxiety and Anxiety Disorders, HealthyPlace. Retrieved on 2023, December 11 from https://www.healthyplace.com/blogs/anxiety-schmanxiety/2015/12/caffeines-effects-on-anxiety
Author: Tanya J. Peterson, MS, NCC, DAIS
While in the midst of an anxiety attack that I could not control, I went to this website to do some research. I came across an article I thought might help only to find an extremely offensive picture. The article is named, Caffeine's Effects on Anxiety and Anxiety Disorders. There is a picture of a wacked-out looking woman drinking coffee. Imagine, if you would some one struggling with mental health viewing this. Is this supposed to be funny? Yet another reason why people with mental health issues are afraid and embarrassed to reach out for help. If possible, please keep that in mind before you post an article. If health professionals can't take mental health seriously, who else will. You are only feeding in to the stigma that people with mental health issues are crazy. I was really appalled at this. So much so, I couldn't even read the article and thought little of the site that published it. Thank you for listening and in the future, please consider this point of view.
I quit coffee cold turkey about two months ago, having imbibed just one strong cup in the morning for about a year. Yes, I experienced the common withdrawal symptoms, but the headaches persisted and are now abating. Now I am experiencing anxiety which, in turn, is triggering insomnia which, yes, is causing fatigue. Can I drink Just a LITTLE coffee?
I, too, cannot handle caffeine on a daily basis. I drink black tea which contains caffeine, but in a moderate degree.
esther cohn
My dad would drink coffee during the day. He would become extremely anxious or nervous by the end of the work day.
I drink soda when I take my medication for my ADHD and that's all I really drink all day. I do feel anxious throughout the day but I never thought it could have that kind of effect on people. I always think to myself that I'm going to drink water but I hate drinking water. But, I'm going to try drinking water or juice. Thank You for writing the article.
I use to drink more coffee. But now I drink 2-3 cups. Doesn't seem to raise anxiety. What does raise it is certain days and certain environmental factors. Minor stressors and beer drinking does raise it. Must work on exercise and environmental factors.
Leave a reply