Four Common Ways Anxiety Manipulates You and Causes Symptoms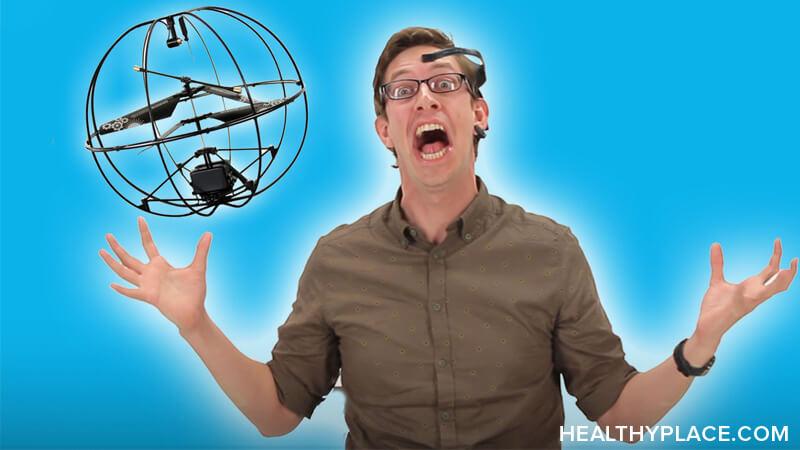 Anxiety manipulates you. It's not just you, of course, but anxiety would like you to believe that it's only you. Anxiety is insidious, creeping and crawling through your brain, your mind, and your body. Anxiety causes its own symptoms but blames them on you. When you live with anxiety, you are dealing with this thing that takes on a life of its own and controls how you view yourself, others, and the world in general. There are things anxiety does to manipulate you and cause symptoms.
Anxiety Causes Symptoms that Manipulate You
Anxiety exists on a scale from mild to debilitating; indeed, it can be an annoyance that slightly interferes in our life to a cage that traps us and shuts us out of our own quality life. Likewise, its symptoms range from mild to severe.
Symptoms of anxiety can be physical, emotional, cognitive (thought-related) or a combination of any or all of these. Anxiety impacts any part of the body, and it can mimic other conditions. Once, I was diagnosed with asthma because anxiety manifested itself in my respiratory system. When I realized this and called anxiety out for it, it moved to my digestive system and caused acid reflux. Everyone's physical symptoms are unique to them. As if trying to turn your own body against you isn't enough, anxiety manipulates how you feel and what you think.
How Anxiety Manipulates You
Anxiety wants to own you. To do that, it tries to perpetuate your symptoms by manipulating you. There are many ways anxiety keeps you trapped in a cage. These four are among the most common internal experiences anxiety creates:
Being aware of these four ways anxiety manipulates you can help you beat anxiety at its own game. Notice what's going on and gently turn away from it. Rather than remaining stuck, take your thoughts and actions in a different direction, away from anxiety's manipulative traps.
APA Reference
Peterson, T. (2017, July 20). Four Common Ways Anxiety Manipulates You and Causes Symptoms, HealthyPlace. Retrieved on 2023, September 26 from https://www.healthyplace.com/blogs/anxiety-schmanxiety/2017/07/four-common-ways-anxiety-manipulates-you-causes-symptoms
Author: Tanya J. Peterson, MS, NCC, DAIS