Health Insurance Anxiety--Minding the Gap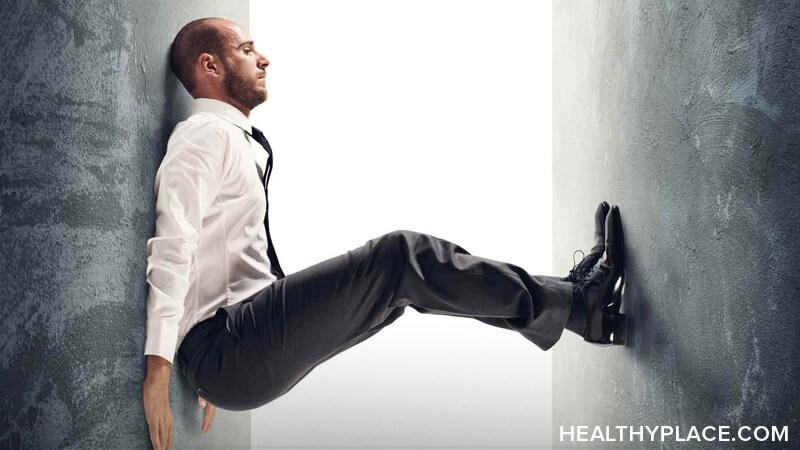 My anxiety over health insurance since my divorce 15 months ago, is increasing daily. While married, I was covered as a dependent under Tricare, the military's insurance. When I moved to Idaho and eventually divorced, I found myself in what is called "the gap" in Idaho's health care coverage.1 It is a hole in Idaho's health insurance plan where thousands of Idahoans do not have affordable access to healthcare coverage. Because my daughter is on her father's insurance, I am not eligible for Medicaid. As it stands, I receive no tax credit for insurance because of my income bracket. Therefore, affordable rates for health insurance aren't available to me. I need anxiety treatment, and this anxiety over health insurance is not helping.
Health Insurance Anxiety Is Real
A few nights ago, I discovered that I would not have enough money to cover next year's initial health insurance premium. In addition to already being expensive, the premium has gone up significantly since last year. Though I work over 40 hours a week at a temporary job, I can barely keep up with my bills. I currently pay as much for rent as I do for health insurance.
I need the health insurance to cover medications that are vital to my wellbeing. Without it, I fear my anxiety disorders will become unmanageable. My anxiety about health insurance is now at an all-time peak because I was forced to cancel next year's health insurance coverage.
Below, I discuss some of my thoughts regarding anxiety about health insurance, and my impending lack thereof.
Reference
1 Close The Gap Idaho. (n.d.). Retrieved December 18, 2017, from http://closethegapidaho.org
Resources from HealthyPlace
APA Reference
Slavin, C. (2017, December 18). Health Insurance Anxiety--Minding the Gap, HealthyPlace. Retrieved on 2023, December 9 from https://www.healthyplace.com/blogs/anxiety-schmanxiety/2017/12/anxiety-about-health-insurance-minding-the-gap
Author: Cheryl Slavin
I have severe anxiety over healthcare costs, and navigating the complexity of our healthcare system is just maddening. I'm afraid to take care of health issues because the billing practices are abusive and excessive…one procedure might result in five different bills, and nobody can tell you how much it will cost. I needed an annual women's appointment, and Austin Regional Clinic quoted me OVER EIGHTEEN HUNDRED DOLLARS. When I pushed back, they blamed it on the government, saying that it's "Obamacare's fault," although the law making them divulge their cash-pay prices came under the most recent orange one. I am so frustrated. I did finally find a doctor with a more "normal" rate or around $350. We are now paying $2,000 a month for insurance we can't even use. I hate this. And I'm almost in tears after finding out that Anthem BCBS CANCELLED part of our policy for nonpayment when THEY DRAFTED OUR ACCOUNT but say we didn't pay???
Leave a reply