Reduce Anxiety Over Boundary Issues with These 4 Methods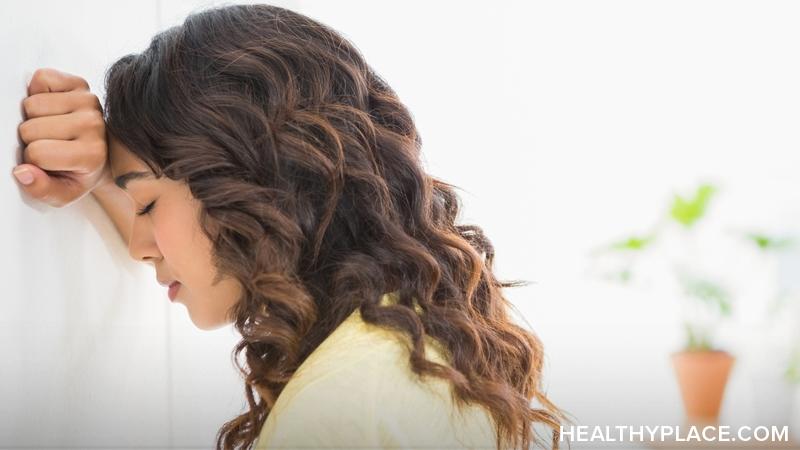 Dealing with boundary issues can cause anxiety, but it's possible to reduce that anxiety and establish healthy boundaries (see: "Boundary Issues Can Cause Anxiety"). Boundaries refer to your sense of yourself as well as when, where, how much, and from whom you'll give and take. The ability to establish boundaries helps your mental health as well as your relationships with others; however, anxiety can cause the inability to create boundaries just as the lack of boundaries can cause anxiety. Despite the double-edged sword, there are ways you can reduce anxiety around boundary issues to improve your quality of life. 
Boundary Issues and Anxiety Aren't Character Flaws 
It's common for anxiety and boundary problems to interfere in people's lives. Boundary issues and anxiety aren't character flaws or weaknesses or who you are as a person. Anxiety and boundary issues are frustrating things people face that can negatively affect mental health and wellbeing. 
Despite how it may seem, you can reduce anxiety, create satisfactory limits in all areas of your life, and be more confident in keeping your boundaries. Ideas from various approaches to mental health therapy can help.
Borrow from Mental Health Therapy Approaches to Reduce Boundary Issues and Anxiety
That you're not weak means that you can move past anxiety and create boundaries; however, sometimes the thought of addressing boundaries and the anxiety around them can cause even more anxiety. After all, when setting limits, people can have anxieties like these:
Believing that they don't deserve to set personal boundaries
Fear of change, even if it's a positive change
Vague worries because of a lack of specific goals
Hesitation because of a lack of self-confidence
Overthinking imagined consequences
Anxious, faulty thinking patterns 
Strong worries keeping them stuck to the problem
Anxious beliefs keep people struggling with anxiety and setting limits
These challenges are all workable--they can be confronted and overcome. Different therapeutic approaches to anxiety and related problems can help reduce worries and increase healthy boundaries. The following list of the most helpful approaches can help you know where to start in your quest. They lessen anxiety and help you create more of what you want. 
Cognitive behavioral therapy (CBT)--Cognitive behavioral therapy helps you identify negative thinking patterns like all-or-nothing thinking or catastrophizing, catch yourself using them, and replace the unhelpful thinking with more productive thoughts. 
Solution-focused therapy--True to its name, it's about people finding solutions and working toward them rather than analyzing problems. Two solution-focused questions you can ask yourself can help you in the anxiety-boundary problem. One is: "What will your life be like when these problems are gone?" Defining this clearly and with detail can motivate you to achieve it. Another question involves rating scales: "On a scale from 1 to 10 with 1 representing the absolute worst, where are you right now regarding difficulties with anxiety and setting limits?" Next, determine what you can do to improve by just one point, then another. Deliberately move up the scale. 
Acceptance and commitment therapy (ACT)--Therapists use this approach to help people stop struggling with problems and start creating the life they want to live. Accepting the presence of anxiety and difficulties setting and keeping boundaries helps free you to actively work toward what you want. Understanding yourself and practicing mindfulness are other useful ACT components. 
Mindfulness meditation--While this doesn't directly create boundaries or reduce the anxiety associated with boundary issues, it creates a sense of stillness and inner calm. Meditating mindfully quiets the mind, mutes negative thought patterns, and slows anxious thoughts. Mindfulness helps you live life with less anxiety. 
Despite anxiety about doing so, setting boundaries actually reduces anxiety and improves your relationships with others and with yourself. Use any of these therapeutic approaches or even take bits and pieces from all of them to move past anxiety and boldly set limits on what behaviors you'll accept from other people. 
APA Reference
Peterson, T. (2019, May 9). Reduce Anxiety Over Boundary Issues with These 4 Methods, HealthyPlace. Retrieved on 2023, September 26 from https://www.healthyplace.com/blogs/anxiety-schmanxiety/2019/5/reduce-anxiety-over-boundary-issues-with-these-4-methods
Author: Tanya J. Peterson, MS, NCC, DAIS