Understanding the World of Schizophrenia
In a state of psychosis, one can glimpse into alternate states of reality deep within the subconscious. It is here, within this realm, where one's deepest fears materialize into perceived physical existence. The myth of "disorganized thinking" becomes all too apparent under its spell. Inside, one can see the rationale behind the unthinkable and illogical. Delusions become neatly organized and aligned in such a way as to create a fictitious world filled with terror. Outside this universe, one is forced to become a judgmental spectator, unable to rationalize seemingly immoral and "disorganized" behavior.
The Psychotic, The Mad, The Delusional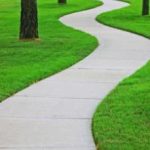 A delusion is the smallest unit of a parallel universe. A single one can contaminate the brain and send it onto this alternate path. A journey into a world filled and dominated with such mischievous ideas. Many have taken the journey, their thoughts on fire, burning with the pain of forbidden knowledge. This world and its people are called many names; psychotic, mad, deranged and delusional, but these are just words. They use them because they need names for the things that they cannot understand.
This brings me here, to describe the unimaginable. To give meaning to a word people do not understand; Schizophrenia. Its very iteration brings about tabloid headlines of nefarious characters rampaging the streets. It is the universal truth that people fear what they do not understand, and what is more difficult to understand than the intangible ideas behind a mental patient.
Schizophrenia is an enigma and its patrons are foreigners in this world. To rationalize insanity is not about justifying its behavior. Its about creating a bridge between these two, to create understanding for one of the most misunderstood illnesses in medical science. Understanding that begins with a single idea; that insanity is an extension of ourselves.
APA Reference
Hoeweler, D. (2012, August 30). Understanding the World of Schizophrenia, HealthyPlace. Retrieved on 2023, December 9 from https://www.healthyplace.com/blogs/creativeschizophrenia/2012/08/understanding-the-world-of-schizophrenia
Author: Dan Hoeweler
Howdy! This is my first comment here so I just wanted to
give a quick shout out and say I genuinely enjoy reading your blog posts.
Can you suggest any other blogs/websites/forums that deal with the same topics?
Thanks!
I had been diagnosed with bi polar Anne psychosis . My perception of the parallel universe isnest described in two ways. I confront myself and I refer to myself as we. It has got me thinking. Since the definition of we usually refers two people. Is one person my connection with God.
Also I'm provoked to read the bible based one of the replys to this article. But the cost to my sanity is at risk. Sometime reading the bible progress in to thoughts that bring me copmulsive behaviours , both , irrational and rational..
Great Article
buddy you should have read the bible this is a demon position hear voices in revelation it speaks of God with a double edge sword for his mouth the tongue is in your mouth and its doubled edge its say good or bad it cunfusice hurts and drive a person to think everyone is against them i been bipolar since 1999 when it hit me and i know all to well and it comes in stages dont talk back to them at all it can last and hour or day s
Two things hit the spot with me:
"A delusion is the smallest unit of a parallel universe."
My own experience is not so isolated. I think the mean reason I became psychotic (what in fact was evolving over years and years) is a limit of understanding about life and as a consequence the misinterpretation of weird coherences hiding in life. I don't know exactly what you mean with "parallel universe." There was some belief which was for the most part misleading. But I would not call a strange or weird interpretation of life a parallel universe. Even if it starts to have a life of its own and you really believe it. Okay, there's a complex, and it is subjective. It is persistent and enduring. You try to make a world up out of mind. Initially, I think, you escape pain. But I don't think it is a stable "thing." It evolves, and in a way, it all comes down to the person you are at a certain time. You don't lose yourself, you just seriously disturb it. I was wrong, I was weak, I was limited... even if I would write out all the again and forget about education, I would almost believe it again. It went way more gradually and the reasons are very misleading and almost not to disentangle. I also don't understand what you mean with small. I suppose but surmise that you mean that you can't even notice it when you're in this "state." The only thing I would call small is your understanding at that time (you don't take things in account), the fantasy can be really huge and even very inspiring. Maybe because you put very much energy into this activity.
"Understanding that begins with a single idea; that insanity is an extension of ourselves."
In a way what is called insane "pops out." There's always some kind of need in play. A fulfillment to have. When the essence of your normal understanding and behavior goes lost, there must be a reason. But again, I don't think there's a manifestation of need. But a way of regarding highly moderated by a need (which, I think, is highly set up by fear). There's some kind of hypnosis, which gets connected with your sense of being. But saying "this was not me!" is wrong. It was me, at a very weak moment, not able to think freely. Schizophrenia is a thought disorder, which means you lose the ability to think logical. Which not means you can't think "mechanical." This is probably why experts say that psychoanalysis has a psychotic structure. You can't falsify it. Everyone has the ability to develop a system which you can't falsify, that's not that heavy. But certain people feel the tendency to do this, out of hunger, out of limit, and out of positive reinforcement (the feeling that this is just the way you are). I think many cultural phenomena have this structure. Many has to do with the support that you get in a network. It is important to keep the health inside. It has a lot to do with being able to integrate it in everyday life. And this has its own rules.
In fact, I am just trying to create a hopeful perspective!
Thanks.
--
Thank you for your reply Frank,
There are many ways to view this illness and it's ramifications. I am not always right about what I say in these articles, but I do try to explain the illness as well as I can. I am sure everyone's experiences are very different, and everyone has their own interpretation of their illness.
Leave a reply