Schizophrenia, Schizoaffective Disorder, and Self-Stigma
With schizophrenia and schizoaffective disorder, it's easy to fall into the trap of self-stigma. When you think about the investigation into the mental state of the Germanwings co-pilot who crashed a plane into the French alps or the comment you overhear in the grocery store about the "crazy" shopper who takes "an hour" to pick the right eggs, suddenly you feel suspect and unreliable, internalizing stigma from the outer culture. This, of course, only serves to make the experience of schizophrenia and schizoaffective disorder, and the stigma from the outer culture, worse.
Dealing with Schizophrenic and Schizoaffective Self-Stigma
I actually didn't realize how much self-stigma I harbored until I decided to write this. I've written in the past about the what it's like to hear voices in schizoaffective disorder and that many people with schizophrenia hear. I've shared how people assume that a) my voices tell me to kill people, and b) that I would do what the voices say.
When I do hear really bad voices (by really bad I mean really loud and saying mean things), I am already in a state of panic. I need to calm down from, and get out of my, mental spin before the voices can go away. But in this state of panic, I get afraid that I might hurt someone else. I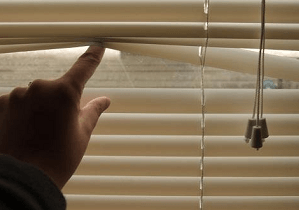 never have, and probably never will, but I've internalized that stigma from the culture so bone-deep that it makes an already frightening situation worse. I trick myself into thinking I'll do something that reality has proven I am just not capable of doing. Even when my first psychotic episode started, the worst thing I did was disturb the peace late at night by sitting in a park screaming the lyrics of Riot Grrrl ('90s feminist punk) band Bikini Kill. I am definitely not violent, and yet I am, sometimes, gripped by terror that I will hurt someone, because that's what the culture has indoctrinated into me that that's what people like me do.
What to Do about Self-Stigma
If you harbor self-stigma over your schizophrenia or schizoaffective disorder, I would say the first most important thing you can do is to acknowledge it's there. I also recommend being an activist for people with mental illness, even if you just pass along posts from mental health awareness sites on Facebook. Immersing yourself in anti-stigma messages will help when you find yourself mired in self-stigma. Also, if you're constantly telling other people not to listen to stigmatizing messages, you'll pretty much have to follow your own advice. (Easier said than done, right?) At the end of the day, I have an illness, it's not my fault, and I handle it well. I don't need to be heaping extra self-stigma into the mix.
More About Self-Stigma and Schizophrenia, Schizoaffective Disorder
https://youtu.be/vaGWUjjzaWA
Photo by Elizabeth Caudy.
Find Elizabeth on Twitter, Google+, Facebook, and her personal blog.
APA Reference
Caudy, E. (2015, May 5). Schizophrenia, Schizoaffective Disorder, and Self-Stigma, HealthyPlace. Retrieved on 2023, September 28 from https://www.healthyplace.com/blogs/creativeschizophrenia/2015/05/schizophrenia-schizoaffective-disorder-and-self-stigma
Author: Elizabeth Caudy
Brandon says What a revelation for me so glad you were able to put it into words!!!
Thank you! I'm glad you enjoyed the article!
Thank you for the good writeup. It in fact used to be a leisure account it.
Look complex to more delivered agreeable from you!
However, how can we keep up a correspondence?
Leave a reply