Holiday Stress with Schizoaffective Disorder Coping Tips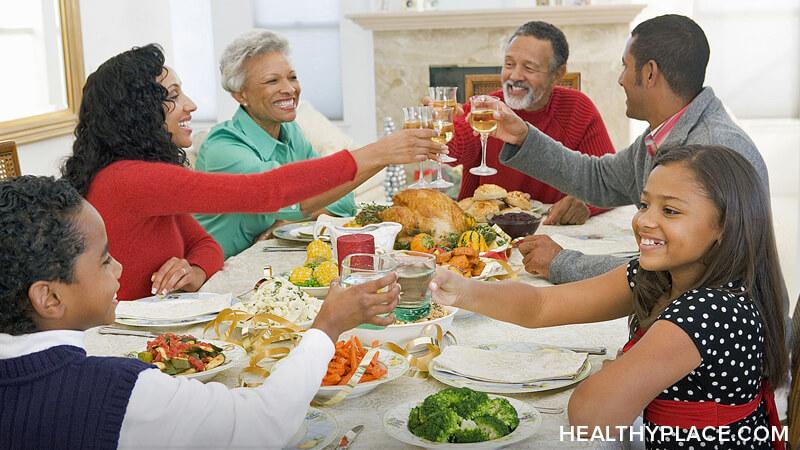 Experiencing holiday stress with schizoaffective disorder is understandable. Most people with mental illnesses like schizophrenia and schizoaffective disorder have a hard time around the holidays. There's just so much pressure—to find everyone the perfect present or even to just weather holiday parties. But you can take charge. Here are some things I do to beat holiday stress, cope with schizoaffective disorder, and have fun, too.
What I Do About Holiday Stress with Schizoaffective Disorder
For one thing, I start my holiday shopping in August. I can shop leisurely, and I can just walk around minding my own business when the perfect gift for someone pops out at me -- usually on some end-of-summer sale. The date today is November 16, and I'm done with all my Christmas shopping.
I also let myself take breaks at holiday parties. When I used to smoke, this was easy. But now that I'm a non-smoker, I go into an empty room or even just sit in a quiet corner and play on my phone.
Speaking of holiday parties, I don't go to many. I just go to the ones I really want to go to, which are hosted by family members who know I have schizoaffective disorder and understand my situation.
This year, I'm planning on taking a pillbox of my evening medication to these parties in the hopes that I won't have to leave as early. My medication for schizoaffective disorder makes me sleepy, though, so we'll see how that works out.
Protecting Against Holiday Stress with Schizoaffective Disorder
My mental health is more important than holiday socializing. I don't go to parties where people don't understand that. I used to party a lot when I was younger – even after being diagnosed with schizoaffective disorder. People would ask me why I wasn't drinking. I think that is such an obnoxious question. It's prying and personal. Now that I only go to parties hosted by family members, I don't have to worry about that.
Everyone close to me knows I have schizoaffective disorder. In general, they are very accommodating. They even know I sometimes hear voices. They don't judge me or expect me to be someone I'm not.
Why I'm Sensitive to Holiday Stress
I had my first schizophrenic psychotic break while home from the Rhode Island School of Design for Thanksgiving in Chicago. The antipsychotic medication I started taking back on campus didn't fully kick in and I remained delusional for weeks - until after New Year's Day of 1999. So I definitely associate the holidays with being out of control and getting sick. This makes it harder. But with the help of my supportive family and my other tips for myself, I can make it through—and even enjoy myself.
APA Reference
Caudy, E. (2017, November 23). Holiday Stress with Schizoaffective Disorder Coping Tips, HealthyPlace. Retrieved on 2023, December 3 from https://www.healthyplace.com/blogs/creativeschizophrenia/2017/11/celebrating-the-holidays-with-schizoaffective-disorder
Author: Elizabeth Caudy