My Schizoaffective Disorder Care Plan for Late Winter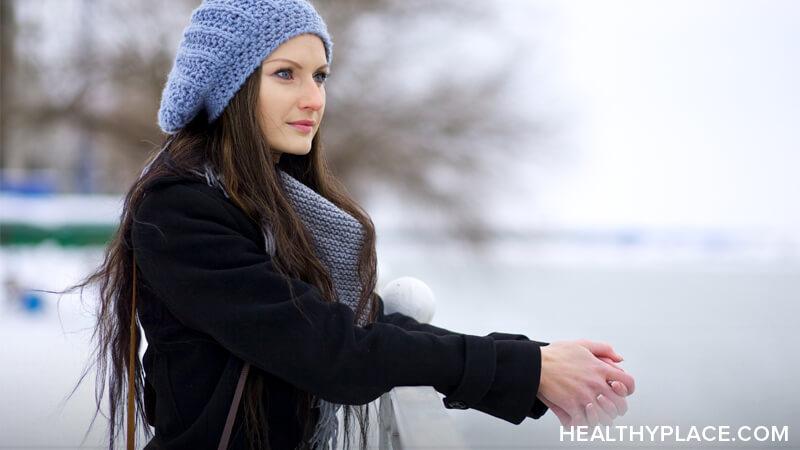 I have a schizoaffective disorder care plan for this part of winter because, a year ago in March, I completed an outpatient hospitalization program for my schizoaffective disorder. It was part of the deal I made with medical professionals after going to the ER for suicidal ideation. I learned a lot in the program and it was a positive experience, but I don't want to do it again. Here are some things I'm doing in my schizoaffective care plan to stay out of the hospital as late winter approaches and I feel most vulnerable.
Why I Need a Schizoaffective Disorder Care Plan
Last winter, Chicagoans faced eight overcast days in a row in February--no sunshine. I think that depressed everyone, even those of us without schizoaffective disorder or schizophrenia.
Late winter has always been a hard time for me, ever since I was 15—before I was diagnosed with schizoaffective disorder. But things got worse last February—I felt really suicidal. I felt so suicidal that I had my husband drive me to the local emergency room. It was there that I was enrolled in the outpatient program. During the outpatient program, I went to the hospital several days a week to learn skills for coping with my schizoaffective disorder. I don't want to end up back there this February. So I'm being proactive.
My Schizoaffective Disorder Care Plan Prevents Suicidal Ideation
I now have a therapist who helps me with cognitive behavior therapy (CBT). It works by changing the way you think about your life as a strategy for improving your life. I focus on positive decisions and actions I take to give me confidence that I can repeat this behavior. This is part of my schizoaffective disorder care plan.
I'm also trying to find a support group that works for me. I joined one and it meets every Monday. I really like the group, but the meetings are only accessible by car and I'm afraid to drive in the snow—especially at night. By the time the group meeting ends, it's dark. I know I've mentioned my fear of driving in the snow before. The good news is that I'm working on it. I've driven in the snow twice now this winter. I haven't driven in the snow at night, but it makes me feel good that I'm slowly but surely facing this fear. Keeping track of accomplishments like this, no matter how small, is also a strategy I'm using as part of my schizoaffective care plan to be sure I don't sink into a suicidal depression.
Also, there's another support group that meets right by a train stop I can board near my apartment, so I can be sure of getting to that meeting. However, the flip side of trying to get to a support group is that I can beat myself up if it's too overwhelming to make it occasionally.
Another thing I'm doing in my schizoaffective care plan is journaling more. My therapist helps with this by giving me journaling prompts (specific things to write about when I journal such as ways I am trying to be more positive). Another thing that helps is to journal on my laptop instead of only in a formal book-like journal. This helps because I tend to favor typing over handwriting. Still, sometimes I still use the exquisite journal my mom bought me in Door County last spring.
I've been journaling a lot about life in the era of Trump. Last year, my mental health took a nose dive when Donald Trump got elected president. This year I am taking hope from the fact that more people are taking steps to elect a Congress with more tolerance to help immigrants and people who need health insurance. Maybe that will keep me out of the emergency room.
If you feel suicidal or feel like hurting yourself, check out these hotlines and resources.
APA Reference
Caudy, E. (2018, February 1). My Schizoaffective Disorder Care Plan for Late Winter, HealthyPlace. Retrieved on 2023, November 29 from https://www.healthyplace.com/blogs/creativeschizophrenia/2018/02/taking-care-of-my-schizoaffective-disorder-in-late-winter
Author: Elizabeth Caudy