Two Books that Help Me Cope with Schizoaffective Disorder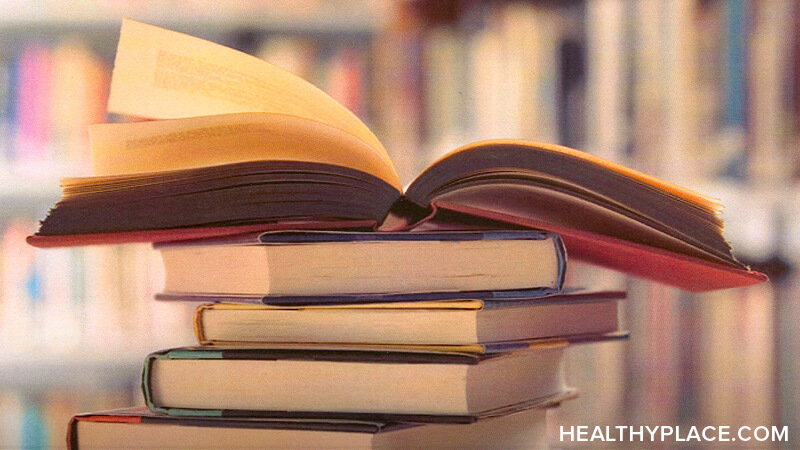 I love to read, and two books, in particular, help me cope with schizoaffective disorder. These two books helped bring me out of the cavern of depression I fell into after my first schizoaffective episode. That's when I first went on an antipsychotic medication that caused weight gain and made me physically, emotionally, and mentally lethargic. Books about people dealing with mental illnesses such as schizoaffective disorder helped bring back my spark and made me feel that I, too, could make art about my illness. Here are some books that helped me then to cope with schizoaffective disorder and that continue to help me as I go back to and re-read them again and again.
'Girl, Interrupted' and 'I Never Promised You a Rose Garden'
I first read Girl, Interrupted by Susanna Kaysen years before the movie came out. It really inspired me when I re-read it after my first schizoaffective episode. I have to warn you that it contains graphic descriptions of suicide and self-injury.
In this memoir, Kaysen holds no punches in describing her life in a mental institution when she was a teenager in the late 1960s. It's this candor that continues to captivate me—and bring a sense of healing that helps me cope with schizoaffective disorder. When I stayed in the psychiatric ward of our local hospital in 2008, my mom brought me my copy because she said it seemed "appropriate." I appreciated the gesture—and my mom's sense of humor.
I Never Promised You a Rose Garden by Joanne Greenberg (she originally wrote it under the pseudonym Hannah Green) is another book about a teenage girl's hospital stay. Unlike Kaysen, who had borderline personality disorder (BPD), Deborah, the protagonist in I Never Promised You a Rose Garden, has schizophrenia. She works very hard with a psychiatrist who helps her get better. This book, too, is based on Greenberg's own experiences.
Deborah is much worse off dealing with her schizophrenia than I ever was tackling my schizoaffective disorder. She spends days completely immersed in what started out as a fantasy world inside her head—a place that has turned into a prison. I've never had that happen—even when I was psychotic, I was still able to recognize and interpret the outside world around me. Like Deborah, I've had visual and auditory hallucinations but they never took over the outside world.
Even though my experience with schizoaffective disorder and Deborah's experience with schizophrenia are very different, Deborah does get better, just as I did. I've re-read this book even more than Girl, Interrupted. Since Deborah gets better in the book, when I read it right after my schizoaffective psychotic episode, it gave me hope that I would get better, too. This book comes with a warning, too, about graphic descriptions of a suicide attempt and self-injury.
How Books Help Me Cope with Schizoaffective Disorder in General
Reading is part of my self-care. It is so soothing and helps me cope with schizoaffective disorder. Along with books about mental illness, I love to read about feminism. I love Philippa Gregory's historical fiction about the Tudor court in Great Britain. Unfortunately, lately, my schizoaffective anxiety has sapped my attention span and made it hard to read on occasion. But, since I love to read so much and it is a great escape, I try my hardest to pick up a favorite book whenever I can.
>
APA Reference
Caudy, E. (2018, June 21). Two Books that Help Me Cope with Schizoaffective Disorder, HealthyPlace. Retrieved on 2023, October 4 from https://www.healthyplace.com/blogs/creativeschizophrenia/2018/6/two-books-that-help-me-cope-with-schizoaffective-disorder
Author: Elizabeth Caudy