What a Schizoaffective Voices Episode Feels Like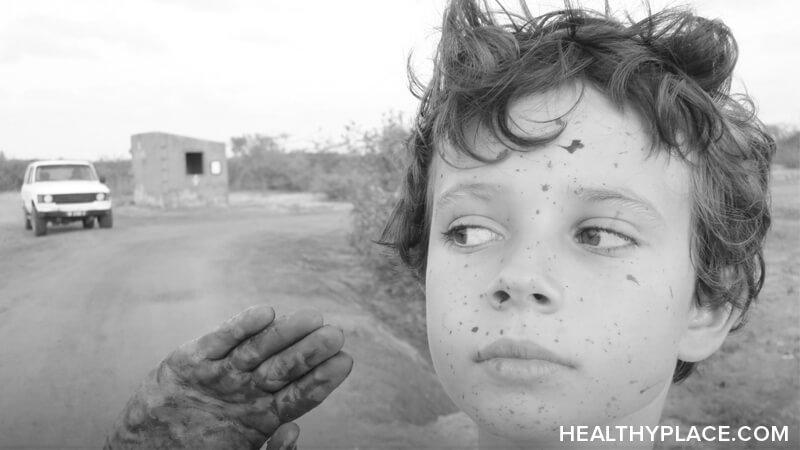 I've been hearing voices for a long time--almost 23 years. So, I didn't think anything I experienced during a schizoaffective voices episode would surprise me anymore. Well, I was wrong. The voices I heard a few days ago were very different from anything I previously experienced.
The Feeling of Hearing Schizoaffective Voices
First of all, I didn't just hear the voices. What I mean is that it was more of a feeling than simply an actual auditory hallucination. Allow me to explain.
My husband, Tom, and I were sitting on our couch at home, watching the Food Network's Diners, Drive-Ins, and Dives, featuring Guy Fieri. I started to have the sensation I usually have when I'm beginning to hear voices. But I didn't hear the actual voices.
It's hard to describe the feeling. It's a little like being dizzy or light-headed. It's very subtle--so much so that I've barely noticed it when I hear schizoaffective voices because usually, I'm battling the actual voices. Sometimes, I also have visual hallucinations during these schizoaffective episodes, mostly seeing faces in patterns and things like that. This time, I didn't have visual hallucinations, though.
It was during a pause in the TV show that I realized I was, indeed, hearing voices. Diners, Drive-Ins, and Dives was drowning out my voices, and that's why it seemed as though I wasn't hearing them. I told Tom that I felt like I was hearing voices but couldn't hear the actual voices. He asked me if I wanted to put on the Tori Amos: Live from the Artists Den DVD, which is what I usually watch when I'm hearing voices. But I wanted to stick with Diners, Drive-Ins, and Dives. It seemed to be working.
What to Watch During a Schizoaffective Voices Episode?
Looking back on this sensation, it was very disconcerting to experience the feeling of hearing voices without actually hearing them. The voices themselves are often very scary, but the feeling of knowing they were there but not being able to hear them was also scary. If I can hear them, I can tell if they're gone. The subtler sensation is so otherworldly that it's not a good gauge of whether the schizoaffective episode has passed.
So, I don't know if I'd want to watch Diners, Drive-Ins, and Dives the next time I hear voices in this context. I think what I want to do is to try watching a fun, calming show such as The Great British Baking Show, another foodie favorite. It's very relaxing but still engaging. Anyway, I want to have as many options as possible of what to watch while having a schizoaffective voices episode.
APA Reference
Caudy, E. (2021, May 13). What a Schizoaffective Voices Episode Feels Like, HealthyPlace. Retrieved on 2023, June 3 from https://www.healthyplace.com/blogs/creativeschizophrenia/2021/5/what-a-schizoaffective-voices-episode-feels-like
Author: Elizabeth Caudy