In Search Of A Global Context For Mental Illness
Americans have a provincial view of the world revolving around exploitation; that is to say, other countries exist only to the extent that we consider them useful. Johnny and Ginny Lunchbucket think of China as the place that produces freighter loads of shabby merchandise we consume, India as the place to call if something breaks, the Middle East as a gas station with uppity attendants, Europe as the place with painting, sculpture, and whatnot, and South America (including central America) as our source for drugs and black market plastic surgery.
Johnny & Ginny Lunchbucket consider Canada the go-to place for criminals fleeing justice, while Australia, which was founded by convicts, is roughly equivalent to Cuba in terms of inability to hold interest. Africa, the very wellspring of humanity itself, has failed to capture the imagination of Mr. and Mrs. Lunchbucket at all – to them it is somewhere in-between an outsized petting zoo and a sweet background for Land Rover commercials.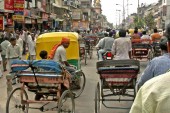 Why must we review this discouraging self-portrait of complacency and dim-witted myopia? Simple, it helps us understand how much is to be gained by stretching outside of our collective comfort zone and looking at life through the eyes of our fellow global citizens. The potential for benefit is enormous, and nowhere is this more evident than in the world of mental illness. Mr. and Mrs. Lunchbucket would be surprised to know that mental illness is thought about, and spoken about, very differently throughout the world, and the accompanying insights can be instructive. For example:
The word for Paranoid Schizophrenic in Japanese is ohayōgozaimasu – which literally translates – "more dinner guests than plates".
The word for Bipolar Disorder in Chinese (Mandarin) is xuěbēng – which literally translates – "poo-flinging monkey living in dark cave".
The word for Compulsive Gambler in Vietnamese is tôi bi lac – which literally translates – "fascinated by slow lizard".
In India, Attention Deficit Hyperactivity Disorder is known by the Hindi phrase subaha acchā – which literally translates "charming child enjoy chasing mouse under elephant".
In Norway the term for Depressed is eg har sakna deg – which literally means "as special as a day-old herring" but here is synonymous with the word "normal".
In Germany the idea of Morbid Obesity is expressed by the phrase kern en zee meer be hilf lixh ziyn – which literally translates "schnitzel enough to strain the stitching on a brand new pair of lederhosen" although the figurative meaning is "yaba-daba-doo!"
This is merely the tip of the iceberg – speaking of which – the Inuit culture – once called Eskimo – has over 200 words for Obsessive Compulsive Disorder!
Perhaps by seeing how other cultures approach mental illness, we can gain some much-needed perspective on it.
Sarong!
APA Reference
McHarg, A. (2013, February 12). In Search Of A Global Context For Mental Illness, HealthyPlace. Retrieved on 2023, October 1 from https://www.healthyplace.com/blogs/funnyinthehead/2013/02/in-search-of-a-global-context-for-mental-illness
Author: Alistair McHarg
I didn't even know you spoke Magnetite!
Hi Alistair :) Perhaps stretch lederhosen could be the answer for the morbidly obese in Germany. Yak-aka-dak-aka-yak-ak-dak is the term for ADHD in Magnetite. It literally means-child who loves to chase and ride Water Buffalo in the town of Bedrock. Enjoy the week.
Leave a reply