Goodbye to 'Mental Health for the Digital Generation'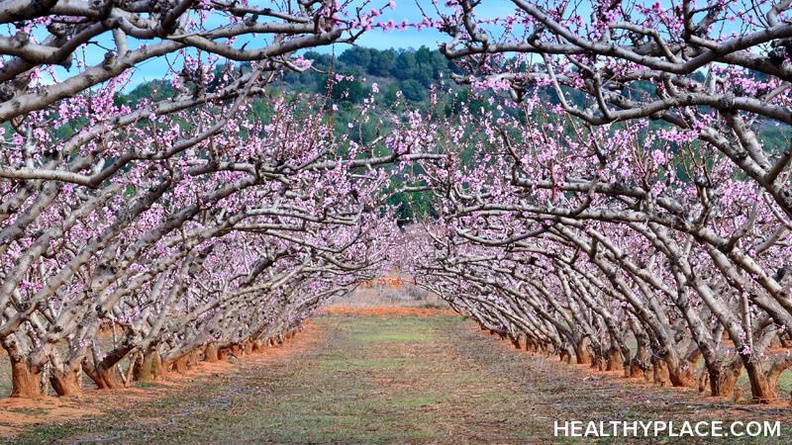 Due to changes in my work commitments, this will be my final post for Mental Health for the Digital Generation at HealthyPlace. I've very much enjoyed my time blogging about mental health for HealthyPlace and am saddened that I won't be able to continue.
A lot has happened in my life throughout my time with HealthyPlace. I lost a teenage friend to suicide; I've taken on several new freelance contracts; I've had to deal with close family members falling ill while I've been living 4,000 miles away. (In fact, I'm writing this post while visiting my family -- who I haven't seen in two years -- in my hometown.)
Yet, thanks to the coping tactics I learned from HealthyPlace, I've taken all that in stride. I've noticed a remarkable change in the way I process mood cycles and hyper-emotions caused by borderline personality disorder. I'm also better equipped to overcome the symptoms of my anxiety and depression.
In my short time with HealthyPlace, I've learned a lot about mental health, recovery, and myself. Hearing everyone else's stories has put so much in perspective for me when it comes to other people's experiences with mental illness. It's hard to truly understand what other people go through because everyone experiences mental illness differently. I've learned that empathy and compassion are the two of the most important tools for supporting someone with mental illness.
HealthyPlace is an excellent platform for those with mental illness. I feel like I have a voice here, and that those who write and read these blogs understand my struggle. A community is important for those with mental illness. I know that even after I am no longer a HealthyPlace blogger, that community will still be there for me.
I'd like to thank you all for reading and commenting on my posts. I'm not the type of person who's concerned with numbers (post views, comments, followers, etc.). As long as my content reaches or helps one person, that's all that matters to me.
I wish you all the best of luck and look forward to reading future posts on HealthyPlace.
APA Reference
Lee-Smith, M. (2017, August 30). Goodbye to 'Mental Health for the Digital Generation', HealthyPlace. Retrieved on 2023, June 10 from https://www.healthyplace.com/blogs/mentalhealthforthedigitalgeneration/2017/08/goodbye-post
Author: Mel Lee-Smith