Post-Pandemic Anxiety: Adjusting to Another New Normal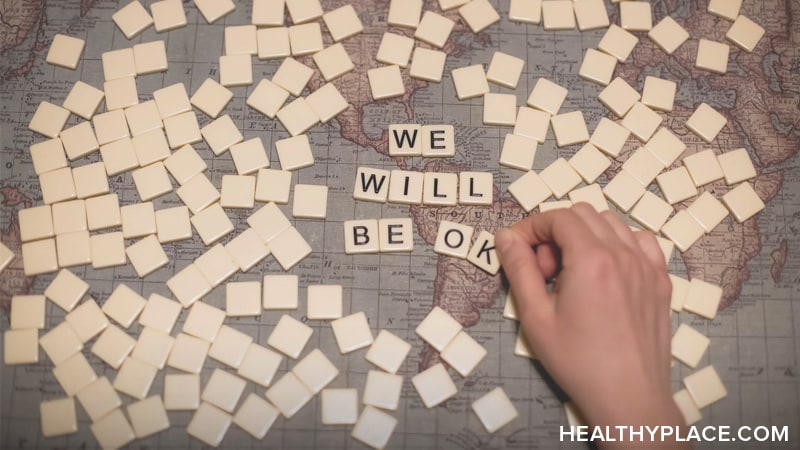 With the widespread success of COVID-19 vaccines, we're inching closer to the normal we've been dreaming about for over a year. I can't wait to gather freely with friends, family, and strangers again. But some of us are experiencing anxiety about post-pandemic life. The question is: Will it really be back to normal, or will we have to adapt to another new normal? 
Post-Pandemic Anxiety Is All About Change
Most of us have become pros at pandemic life. Over the last year, we've mastered the phone, wallet, keys, mask ritual before we leave the house. We've timed our wake-up to give ourselves exactly one minute before a Zoom meeting starts. We've exercised in our homes through YouTube or at gyms with masks on. We've cut our own bangs and baked sourdough bread. This is our new normal.
We've been craving an end to the pandemic for so long, but the truth is that we've gotten used to it. What will we do when we go back to the office again? What will we do when we have social responsibilities again? Even imagining it feels strange. There is so much uncertainty to grapple with. It's typical to feel discomfort when change comes along, even if it's a welcome change. If you're finding yourself anxious for post-pandemic life, you are not alone.
A Plan for Easing Post-Pandemic Anxiety
You can start now to prepare for and transition toward another new normal, where you can hug your grandparents and go to parties. Even though COVID restrictions will be lifted, life will not be the same as it was before. We've undergone collective grief over everything the pandemic took from us. This experience has become part of us, individually and as a whole. 
One step you can take is to reflect on your COVID life. Set aside a good chunk of time to reflect and record your thoughts (written, through voice recording, or by video). What have you learned during this time? What have been some of your favorite memories? What made life difficult? Then look forward: What are you excited for? What exactly is making you nervous, and why? Sorting out your thoughts this way wraps words around complicated emotions, which can make them feel a bit smaller.
The next thing to do is to build up gradually. You don't have to jump from not seeing anyone to attending a giant music festival. Start with hanging out with a few friends. Regain your comfort in social situations, one small gathering at a time.
It's your decision how fast you make the transition to your new normal. Avoid criticizing yourself if you feel awkward doing social things again--it won't get you anywhere. Enjoy the period of transition, and laugh when a COVID habit pops back up. Take comfort in knowing that the entire world is entering this unknown phase together.
What are you doing to soothe anxiety in your post-pandemic life? Share in the comments.
APA Reference
Clawson, A. (2021, May 19). Post-Pandemic Anxiety: Adjusting to Another New Normal, HealthyPlace. Retrieved on 2023, September 23 from https://www.healthyplace.com/blogs/mentalhealthforthedigitalgeneration/2021/5/post-pandemic-anxiety-adjusting-to-another-new-normal
Author: Annabelle Clawson