About Lauren Hardy, MA, Author of Mental Health Treatment Circle Blog
Hi, my name is Lauren Hardy and I have a Master of Arts in counseling psychology, with a concentration in mental health. I have worked as a mental health counselor in a variety of different settings providing counseling services to clients of all ages and a wide variety of diagnoses. Additionally, I have over two years of experience in the treatment field as a research analyst at Vanderbilt University Medical Center. With my years of experience in the mental health field and hours I have put in as a researcher, I am able to give insight into the difficulties surrounding psychiatric disorders and the treatment process.

About the Mental Health Treatment Circle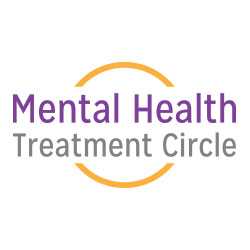 Through Mental Health Treatment Circle, which is a community-based blog comprised of multiple treatment centers, I will share my thoughts on many topics relating to mental health issues. We will be discussing a number the treatments and therapies surrounding mental health disorders as well as the fears, questions, and stigmas associated with treatment. Some of the disorders we will be discussing will include: depression, anxiety, substance abuse and addiction, bipolar disorder, schizophrenia, self-harm, suicidal ideation, attention-deficit/hyperactivity disorder, post-traumatic stress disorder, borderline personality disorder, and much more.
As this is a treatment-focused blog, it will include a lot of information about the mental health treatment process for many of the previously listed disorders. Topics will include:
Why someone should seek mental health treatment
When it is time for you to seek treatment
How to go about getting the help that you need.
Additionally, it will provide information about why some individuals are afraid to seek out treatment for mental health issues and how they can work past those fears. Finally, we will delve into the different levels of treatment options available based on levels of severity of the presenting disorder and the amount of structure an individual will need. Hope you enjoy!
You can also find Lauren Hardy on Google+.
Mental Health Treatment Circle blog is a sponsored blog. As part of HealthyPlace.com's advertising policy of full disclosure, Acadia Healthcare pays HealthyPlace.com a fee in return for the blog appearing on the HealthyPlace.com website. Acadia Healthcare owns behavioral health treatment facilities throughout the U.S. that specialize solely in helping children, teenagers and adults suffering from mental health disorders.

The editorial content for this blog is written by Lauren Hardy, MA, who works for Acadia Healthcare. The content adheres to HealthyPlace.com editorial guidelines as well as the HONcode standard for trustworthy health information.
APA Reference
Hardy, L. (2014, February 5). About Lauren Hardy, MA, Author of Mental Health Treatment Circle Blog, HealthyPlace. Retrieved on 2023, December 11 from https://www.healthyplace.com/blogs/mentalhealthtreatmentcircle/2014/02/about-lauren-hardy-ma
Author: Lauren Hardy, MA
Lauren you are doing a great job.......
Welcome, Lauren. So very nice to meet you!
This sounds great. I would be interested in participating.
Welcome, Lauren. Looking forward to your posts.
The more information available to people with mental health issues the better their recovery can be. It can also be faster if they can find the material that will help them. The self stigma of mental illness keeps people from even reading the valuable information that exists. Information is as valuable as medication if you ask me.
I can hardly wait to see the updates!
Fabulous idea! You're brilliant to think of it.
Leave a reply