Different Alcohol Treatment Programs Work for Different People
Every person is unique in their own way and as such, treatment for alcohol addiction should never use a cookie-cutter approach. Using one type of therapy for alcohol addiction is not guaranteed to help all individuals who are struggling to get sober. This is why, first and foremost, if you have made the decision to seek help for your alcohol abuse or alcohol addiction (alcoholism) you should take the time to research different treatment options so that you can determine which one may work best for you. (Not sure if you have a drinking problem, take our alcoholism test.)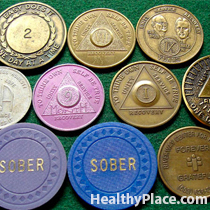 There are a number of different treatment methods that can be used depending on individual preferences and level of addiction. Some people find that a residential or inpatient treatment program works best for them, while others find traditional outpatient therapy and support groups to be most beneficial.
So how exactly do you determine which alcoholism treatment option is going to work best for you? After you have taken the time to research the different treatment options, you need to be honest with yourself:
How likely it is for you to be successful in an outpatient setting?
Are you someone who is going to need more guidance and structure?
Do you feel that the outside stressors and temptations to drink would prevent you from successfully completing an outpatient program?
Have you tried an outpatient program before and been unsuccessful?
Are you physically dependent on alcohol?
The answers to these questions can help you figure out which treatment option may be best for you. Whichever option you choose, the most important thing is that you are getting help for your alcohol-related problems. (Alcoholism Symptoms: Warning Signs of Alcoholism)
Outpatient Options and Support Groups:
For some individuals, seeking help using traditional outpatient services and 12-step support groups is enough to help them on the path to recovery. Many men and women prefer an outpatient program because it allows them to receive treatment while maintaining their normal work, family, and daily routines. Through outpatient programs, individuals can receive individual therapy, family therapy, and multiple group counseling sessions while returning home in the evenings. Additionally, 12-step groups, such as A.A., provide men and women with a strong support network through meetings in which they receive positive reinforcement and support allowing for successful long-term recovery.
Throughout my life and work, I have come across both men and women who were struggling with alcohol-related problems. After coming to the realization that without help, their problems would soon spiral out of control, they decided to seek outpatient treatment. These people found that outpatient treatment was best for them as they were in the earlier stages of addiction and still able to maintain their daily routines. An outpatient program allowed them to continue to work and spend time with their families; one of their bigger concerns. Additionally, the support they received through groups and A.A. meetings provided the extra encouragement needed to keep them on the right path to recovery.
---
Treatment Program: Lauren Hardy writes on behalf of Acadiana Addiction Center, a highly rated residential program where patients can come to regain control of their life and focus all of their attention on what is most important - getting sober.
---
Alcohol Detoxification and Rehab Programs:
For people who are in need of alcohol detoxification services and require a more secure environment, residential or inpatient treatment programs are likely going to be the best choice. These settings are also for individuals who have unsuccessfully attempted to overcome addition in an outpatient setting. Alcoholism rehab programs allow patients to be surrounded by a structured atmosphere so that they can get away from the stressors of daily life which can trigger the urge to drink. A good residential and inpatient program will provide patients with emotional support while promoting the healing of the whole person. Additionally, these programs utilize many therapeutic interventions, including group and individual therapy, and usually encourage family participation. Through rehab programs, lots of men and women find that they have become a member of a supportive community where everyone helps each other down the path of recovery.
I've met with a few individuals who had successfully completed a residential treatment program and were continuing their treatment through weekly group meetings. When they realized they needed help for their alcohol problem, they faced the question: which program is best for me? For these men and women, the answer was clearly a residential program. Here are some of the reasons they believed a residential program was the best choice for them:
To get away from their former life that was enabling the addiction
Constant monitoring and supervision
More structured support from others struggling with the same issues
Allows more time to work on oneself
Access to more advanced and alternative therapies
Previous outpatient attempts had failed
Only you have the ability to determine if outpatient therapy or an inpatient treatment program is the best choice for you. Both options have life-changing benefits and can help make that first step toward the road to sobriety.
You can also find Lauren Hardy on Google+.
APA Reference
Hardy, L. (2014, March 19). Different Alcohol Treatment Programs Work for Different People, HealthyPlace. Retrieved on 2023, October 4 from https://www.healthyplace.com/blogs/mentalhealthtreatmentcircle/2014/03/different-alcohol-treatment-programs
Author: Lauren Hardy, MA
These programs really help a lot. One can only come out of Alcohol Addiction by good counseling, should develop optimism, think positive and things will improve. Thanks
Leave a reply