Ryan Poling, Author of Mental Health Treatment Circle Blog
My name is Ryan Poling, and I'm a clinical psychology doctoral candidate currently living in Chicago. During my studies and training, I have worked with many different people with a range of presenting concerns. I am passionate about helping people develop greater authenticity and joy, and I am honored to walk alongside them in their journeys.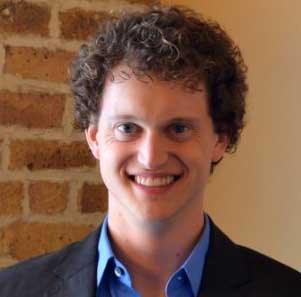 I have completed a Master's in Psychology and a Master's in Theology during my time in school and am working towards completing my doctorate. I have worked and taught in a number of different settings and was an Adjunct Professor of Psychology at Azusa Pacific University where I taught general psychology, social psychology, and psychopathology. My dissertation work focused on men and masculinity, and my clinical interests run the gamut from depression to anxiety to autism spectrum disorders and beyond. My other interests include psychological assessment, psychodynamic therapy, faith integration in therapy, psychodrama, group therapy, and work with adults.
In my free time, I enjoy technology, gaming, Netflix, playing drums and guitar, and spending time with my fiancée who works as an art therapist.
About the Mental Health Treatment Circle
The Mental Health Treatment Circle blog is composed of a collection of writers and treatment centers united under the goal of helping people suffering from mental illness and addiction find hope and healing. I will be writing on a wide variety of treatment-focused topics and mental health issues. I will also be discussing various treatment options and levels of care available to those who have made the courageous decision to seek help. In addition, my colleagues and I will be discussing issues such as depression, anxiety, addiction, trauma, eating disorders, and a host of others. If there is a mental health issue you would like to know more about, comment on one of our articles and we will be happy to consider it for a possible future post.
APA Reference
Poling, R. (2015, July 22). Ryan Poling, Author of Mental Health Treatment Circle Blog, HealthyPlace. Retrieved on 2023, December 11 from https://www.healthyplace.com/blogs/mentalhealthtreatmentcircle/2015/07/ryan-poling-author-of-mental-health-treatment-circle-blog
Author: Ryan Poling, MA, MAT
I am highly interested in learning more about complex PTSD. Also, would love to see something about how to spread awareness..or if it is possible to spread awareness to someone that doesn't quite want to hear it.
That sounds like a great topic, Crystal. We'll see if we can look into writing something about complex PTSD and spreading awareness.
Leave a reply