What Happens in Residential Treatment for Eating Disorders?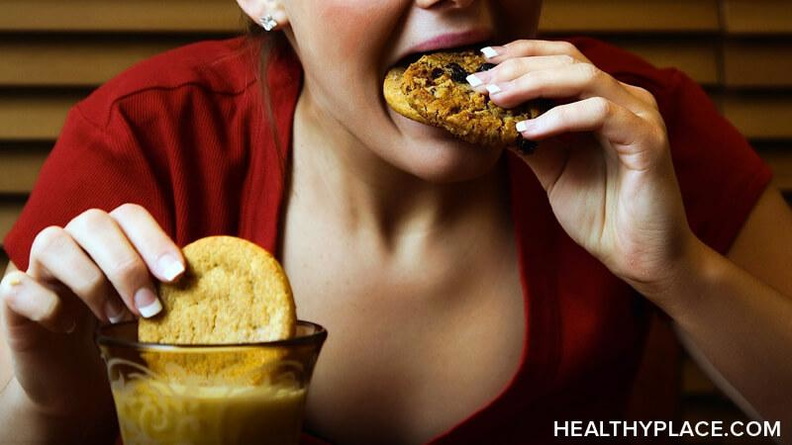 For many women1, beginning treatment for an eating disorder can feel like a whirlwind. They may feel caught up in the rush of paperwork, phone calls, and travel arrangements, not to mention their own emotional reactions. Life may feel as if it is moving too fast for them to keep up.
Each woman has her own experience with the beginning phases of entering eating disorders treatment, but many times she finds herself at the front door of her eating disorder treatment center. She has arrived at a metaphorical and literal threshold. So what is next?
---
Treatment Program: Ryan Poling, MA, writes on behalf of Center for Hope of the Sierras, a residential eating disorder and mental health treatment center nestled in the foothills of the Sierra Nevada mountains that provides treatment for women, men, and adolescents ages 14 and older.
---
Beginning Residential Eating Disorder Treatment
The first phase of residential treatment for eating disorders is often simply an orientation period. New patients arrive at the treatment center, meet the staff if they have not done so already, and settle in to their rooms. The orientation process will be slightly different depending on the nature of the center. Larger psychiatric hospitals may have a different orientation process than smaller eating disorder programs. Most centers will finalize any remaining insurance issues, discuss therapist assignments, and discuss individual therapy and group schedules.
New patients are often provided with information packets, which may include written schedules, group options, recreational activities, and program rules. Before long, new patients have their first individual therapy sessions, first groups, and first meals.
Adjusting to Residential Treatment for Anorexia and Bulimia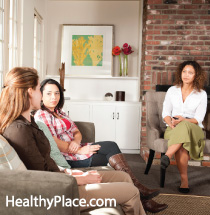 Most residential eating disorder treatment programs provide different types of interventions: individual therapy, eating disorder support groups, pre- and post-mealtime groups, meal preparation and planning, and recreational activities. Patients soon begin finding a rhythm to their days.
Once patients have settled down into chronological routines, their deep psychological work tends to ramp up. Often group work and individual therapy uncover areas of hidden pain. Finding and addressing these unaddressed emotional wounds is a major part of the work of eating disorder treatment. Residential treatment for eating disorders is ideal for building relationships with other women experiencing the same struggles. Being around each other 24 hours a day, seven days a week allows for the formation of deep connections and a singular focus on healing.
With time, the work of treatment begins to bear fruit. The deep wounds start to mend ever so slightly at the edges.
Ending Your Stay at an Eating Disorder Treatment Center
After a time, each patient begins transitioning to life outside of the treatment center. Women often feel a connection to the center, as they often shed psychological sweat and physical tears in pursuit of a healthier relationship with eating. Leaving residential eating disorders treatment can be bittersweet as the joy of moving forward intermingles with the sadness of leaving relationships and life rhythms behind.
Often, the end of residential treatment is not the end of treatment altogether. Many centers provide step-down programs where patients transition from inpatient or residential programs to a lower level of care, such as a partial hospitalization program (PHP) or an intensive outpatient program (IOP). These step-down treatments are designed to reintroduce patients to the outside world while still providing enough support and structure to help prevent eating disorder relapses.
While the feeling of walking into the unknown can provoke fear, residential treatment provides a safe and supportive environment for women to address their emotional wounds and overcome their patterns of disordered eating. Challenge, sadness, frustration, and anger are all par for the course, but with the help of a caring and supportive treatment staff, it is possible to find healing and rediscover a healthy relationship with eating.
1According to statistics published by the National Association for Anorexia Nervosa and Associated Disorders (ANAD), between 10 and 20 percent of those with eating disorders are male. Because the majority of eating disorder sufferers are female, and to simplify wording, the female pronoun will be used throughout this post.
APA Reference
Poling, R. (2015, August 5). What Happens in Residential Treatment for Eating Disorders?, HealthyPlace. Retrieved on 2023, December 5 from https://www.healthyplace.com/blogs/mentalhealthtreatmentcircle/2015/08/what-happens-in-residential-treatment-for-eating-disorders
Author: Ryan Poling, MA, MAT