Spring Brings Familiar Summer Dilemma
Early last week, while picking up Bob from school, I was stopped by one of the after-school program teachers.
"Summer enrollment is this week," she warned me. "Make sure you fill out the form before Friday afternoon."
Thus began a several-day period of stressing, obsessing and plea-bargaining.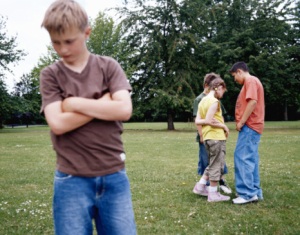 I wrote about Bob's summer issues last year, when we were already in the thick of it. This year, I again tried to find an alternative to the district's summer child care program. Don't get me wrong--the program is great if your child enjoys a lot of activity and field trips. Unfortunately, mine doesn't.
I thought I had found my solution in a young high school girl, the daughter of a friend of mine who knows Bob well. But things got complicated, and that plan appears to have fallen through. Just when I thought Bob was going to finally have a calm, relaxing summer to regroup and prepare for fourth grade, we were back to square one.
It's a familiar problem, but one I'm growing tired of. I would love to be one of those parents who sends their kid off to summer camp virtually sight unseen. I imagine sending Bob off to summer camp and shudder at the possibilities. On the one hand, he may have the time of his life and encounter no problems at all--it's the other hand I can't risk. The "what ifs" are too many and too complicated to chance. What if they lose his medication? What if he freaks out and none of the counselors on duty know what to do? What if he hurts someone? What if he hurts himself?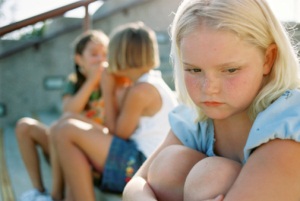 Even leaving Bob home alone with a couple of teenage girls was enough cause for concern to my husband, who worried Bob would take advantage of the girls' naievete. "What's stopping him from just ignoring them and doing whatever he wants to do at the time?" he wondered aloud during our discussion. I didn't have an answer, but I was willing to give it a try. It seemed more beneficial to everyone involved than committing him to another summer of noisy crowds, hot and loud bus rides, and no real routine.
In the end, I went ahead and enrolled him for the summer program, but I believe it may only be for the month of June. The situation--among other things--has us talking a lot about the needs of our family, and I think we may have come to an agreement as to how to handle things for the time being.
Obviously, plans may change between now and then, or by the end of the summer. I'm learning that's par for the course when your child has special needs of any kind--flexibility is the name of the game.
APA Reference
McClanahan, A. (2011, March 8). Spring Brings Familiar Summer Dilemma, HealthyPlace. Retrieved on 2023, October 4 from https://www.healthyplace.com/blogs/parentingchildwithmentalillness/2011/03/spring-brings-familiar-summer-dilemma
Author: Angela McClanahan