Parent Grateful for Mentally Ill Child's Improvement Post-Medication Change
Two weeks.
Two weeks ago, Bob's psychiatrist switched up his medication cocktail for bipolar disorder (his ADHD medication remains the same).
And...my Bob is back.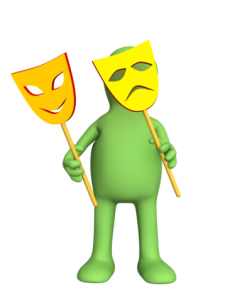 The Bob that was here during the summer and early fall months--the one who was hateful and nasty and snarly and angry; the one who constantly got into trouble at school and seemed not to care; the one who lied and hid things--has left our house, at least for the time being. The Bob we know and love--the one with the infectious giggle, and sense of humor; the one who helps around the house without even being asked; the one who plays with his younger brother and helps him with things--has returned.
The Real Bob's arrival was confirmed last week when I took some medication refills to the school nurse. I ran into the principal as I was leaving, and she mentioned she'd wanted to call and let me know how remarkably different Bob had been--"but I didn't want to jinx it."
Aye--there's the rub.
Because we all know that other Bob will eventually make his way back into our lives. Maybe in a couple of weeks; maybe not for a few years or more.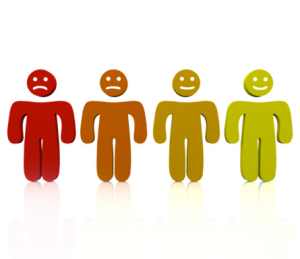 We take what we can get.
It's not even 100% certain the change in Bob's demeanor is the result of his medication change (it could be merely more cycling), but I believe the new combination is helping him. (I plan to discuss my reasons in a follow-up post.)
I do know how happy I am to see my Bob again. Last week, when I picked him up from a visit with his father, we stopped at the store to pick up a few things. It was late, we were tired, and it was cold and rainy. But instead of whining and arguing and leaving the store in a huff, we joked with each other. He helped me remember things and carry our items. We laughed. We had fun. And I was reminded of how much I've missed him.
As I said, I don't know how long Bob will stay. For now, I prefer to just enjoy his company while he's here. I do know the next time he disappears, I will be even more vigilant in my efforts to get him back.
APA Reference
McClanahan, A. (2011, November 7). Parent Grateful for Mentally Ill Child's Improvement Post-Medication Change, HealthyPlace. Retrieved on 2023, June 1 from https://www.healthyplace.com/blogs/parentingchildwithmentalillness/2011/11/parent-grateful-for-mentally-ill-childs-improvement-post-medication-change
Author: Angela McClanahan