How to Find a Psychiatrist for You or Your Child
My most recent post asked if a parent and child should see the same psychiatrist. The consensus was a resounding "NO." (Honestly, can't you people make anything easy?) Admittedly, upon giving the situation further thought, I'd rather preserve my flawless appearance with Bob's psychiatrist and let someone else be privy to my hot-messiness.
And so the search begins. (Sigh.)
So...how do you find a psychiatrist, either for your child, or for yourself?
1. Ask around. "I have found that one of the best ways to find a doctor...is by word of mouth," states Dr. Robin Zasio, Psy. D., LCSW of The Anxiety Treatment Center in Sacramento. "I encourage people to consider others whom they may know that have similar conditions and to ask them about their doctor, and whether they are pleased with them."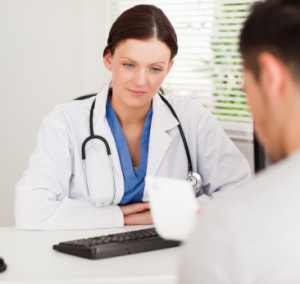 If you are lucky enough to have friends or acquaintances you feel comfortable asking, find out who they recommend. Ask your general practitioner who he or she refers patients to. If you are not unhappy with your current provider, but are switching because of changes in insurance benefits or a move, ask your provider for a referral.
2. Check your insurance company's provider directory. Often, this is the best place to start--it's incredibly disheartening to find "the perfect psychiatrist," only to discover s/he doesn't contract with your insurance.
3. Try a teaching hospital or university. Therese J. Borchard of PsychCentral believes academically-affiliated providers are more effective than their commercial practice counterparts. "[T]he psychiatrists (in teaching hospitals are) less likely to take the samples from the cute pharmaceutical reps and be lazy about reading all the research today on which drugs work and why. Like my doctor, these psychiatrist will probably be more willing to stick with the older, dependable, well-researched drugs like lithium and the older tricyclic antidepressants that won't get them rich but that have an impressive track record."
(Personally, I disagree with Ms. Borchard's opinion that only "old-school" medications and methods are worth pursuing--but there are others who feel similarly.)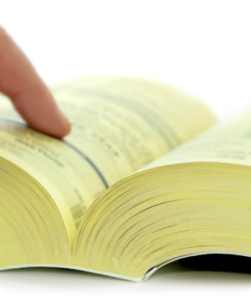 4. Check online data banks. In addition to good old Google, there are a multitude of "find-a-shrink" websites and databases, such as Find a Therapist and Psychiatrists.com. The American Academy of Child & Adolescent Psychiatry also has a psychiatrist finder here.
5. Let your fingers do the walking. When all else fails (or laziness prevails), check your local Yellow Pages.
Of course, it doesn't end there--once you find a name, you have to make the appointment, and determine whether you (and/or your child) and the practitioner are a good match.
Wish me luck...
APA Reference
McClanahan, A. (2012, February 20). How to Find a Psychiatrist for You or Your Child, HealthyPlace. Retrieved on 2023, September 25 from https://www.healthyplace.com/blogs/parentingchildwithmentalillness/2012/02/how-to-find-a-psychiatrist-for-you-or-your-child
Author: Angela McClanahan
My daughter wrecked my house last night.she was raped last week but won't speak about it
I'm so sorry, Sharon. Your daughter must be in such pain, and I'm sure that causes you to suffer also. If your daughter can't talk about it yet, you can. Try calling one of the rape hotlines on HealthyPlace.com (People Against Rape 1-800-877-7252 or Rape, Abuse, Incest, National Network--RAINN 1-800-621-4000) and begin getting the support you need to deal with this issue. Let your daughter know that you are there for her. Is there some ritual that you two do that opens up conversation? For example, my daughter and I take drives in the dark whenever she is overwhelmed. The hum of the motor, the blanket of darkness, my need to keep my eyes on the road and off her and the safety of the two of us alone in the car just naturally open my daughter up to pour her heart out. Maybe you can do the work for her, find a therapist or helpline, talk to them and be able to tell your daughter the kind of support that they can offer her. By offering compassionate, but strong, support hopefully you can guide your daughter to the help she needs. My thoughts are with you.
I found my new psychiatrist online. He specializes in mood disorders and I have bipolar. He was also recommended by a therapist so I felt good about him. The only problem is that he doesn't take insurance. So I have to pay out of pocket and send it in out of network to my insurance and I was pleasantly surprised to see that they covered all but $25.00 (which is the amount my copay would have been anyway). So I am very happy with that and my new psychiatrist. I've been with him now about 7 months.
Michele
Leave a reply