How to Talk About Tragic Events with Your Children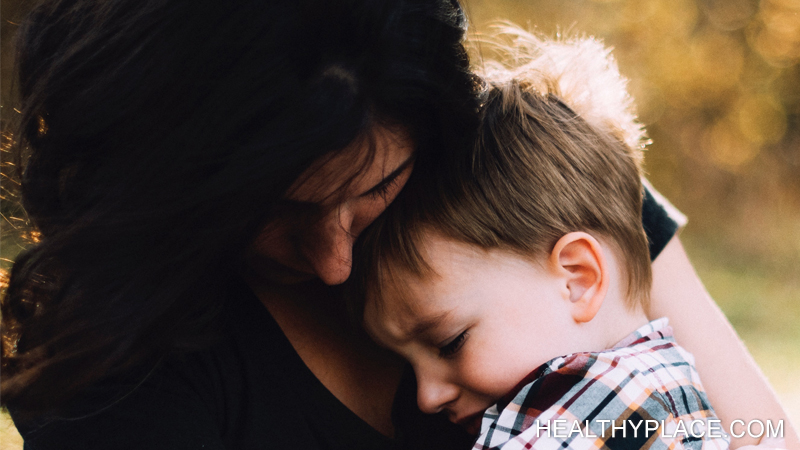 Tragic and traumatic events seem to happen often. More and more, parents have tough conversations about why these things happen. Even if parents take measures to limit awareness of scary events, as with the Boston marathon bombings, children still have access to the news. Due to easy access to the news, children often see traumatic events unfold in real time. They are exposed to scary events through television, computers, smartphones or even word of mouth. As a result, children get scared and may experience symptoms of trauma.
When children don't understand what is happening in the world around them, parents need to step in. Providing comfort after such an event can be hard because we don't understand, but it can be done. Below is a list of mental health symptoms that your child may experience following a traumatic news event and some tips to help you have this conversation with your child with mental illness. (read: Children and Scary News Events)
According to the American Psychological Association, children experience symptoms such as:
the development of new fears
separation anxiety (particularly in young children)
sleep disturbance, nightmares
sadness
loss of interest in normal activities
reduced concentration
decline in schoolwork
anger
somatic complaints
irritability
Note: If your child experiences any of these symptoms, inform your mental health provider.
Prompting Your Child About Traumatic News Events
If your child has not heard anything about the event, you may want to gently give them the news. In this way, you can control what your child finds out about it. If your child has learned about a tragic event, ask him or her to describe what he or she knows about it. For younger children, you can have them draw pictures. Older children can also draw or write a story about it. Then you can go to the next step.
Be Prepared for Questions
Adults sometimes don't know why things happen. It is okay to tell your child "I don't know." Children will want as much information as they can get to understand what happened. And that's okay. Make sure to check news reports for consistent details before answering any questions about it.
Explain Tragic Events in an Age-Appropriate Way
If you have a very young child, keep the more scary details out of the conversation. For example, you can say "Someone hurt a lot of people in Boston." For a child older than 9 years, you can say "A bomb went off in Boston and people were injured."
Keep Your Child's Diagnosis in Mind
If you child is prone to anxiety - ie they worry about everything, you can tailor the conversation to reduce it. Remind your child of his/her schedule ahead of time. If you feel your child cannot handle a conversation about the tragic event, spend as much time as you can comforting your child.
Give Extra Support and Love
Kids who experience trauma via the news may experience some of the symptoms above. This is their way to let us parents know how the event has affected them. Keep in mind that tragic events reduce the sense of security that children have. You can increase that sense of security by spending extra time with your child. Give more affection. Set limits in a gentle way until your child's anxiety has decreased. Read an extra story, cook a meal or listen to music. You can also give them a picture of you to carry with them when they are not with you.
If your child has the symptoms above, let your child's mental health provider know. And also keep in touch with teachers about your child. Find out if your child has symptoms in school and work as a team to help your child. We as parents cannot prevent tragic events from happening. But, we can give our children support when they do.
APA Reference
Zalamar, H. (2013, April 17). How to Talk About Tragic Events with Your Children, HealthyPlace. Retrieved on 2023, December 7 from https://www.healthyplace.com/blogs/parentingchildwithmentalillness/2013/04/conversations-talking-about-tragic-events
Author: Heiddi Zalamar, LMHC, MA