3 Tips for Stress Management
Last week, I shared how Aunt Flo affects my parenting of Bob. After having a challenging month, it hit me hard when I realized how much Bob was impacted by it. So, I've come up with some tips (that I use at work, but need to practice with Bob) that will help you when Aunt Flo visits or when you're just stressed out.
Know your triggers.
Kidding aside, Aunt Flo isn't the only thing that can get you so upset and emotional. List all of the things that bug you. For me, my patience wears thin the week before my menstruation. At other times, I get upset when Bob rolls his eyes at me when I'm talking to him. Or I get very crabby when I'm in pain (cramps). Knowing your triggers can help you take the next step.
Walk away and find something to do.
I've mentioned walking away before, but it really is an effective way to manage your anger at anytime. After walking away, you can give yourself a timeout. I like to use my hands when upset. Washing dishes works best to cool me down. I've also been known to wash clothes or clean the bathroom when upset. Taking this step will allow you to step back, see where you are emotionally and see what is best in the moment.
[caption id="attachment_1994" align="alignleft" width="320" caption="Taking Care While Aunt Flo Visits"]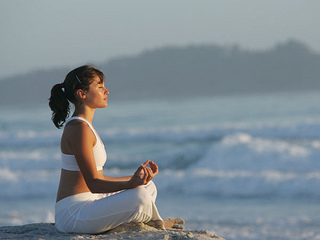 [/caption]
Increase self-care management.
For me, Aunt Flo brings a lot of discomfort. Physical pain, emotional sensitivity and severe chocolate cravings kick my butt. I take over the counter pain medication, call the bff and eat a lot of chocolate. It is when I have the most difficulty when I need the most love and care. Just like the kids, we need tender, loving care. And by practicing improved self-care during Aunt Flo visits, you can increase your own wellness. Doing that will also help you better manage your child's behavior.
Use these three tips to reduce discomfort and improve how you parent. Be patient with yourself. It takes time to use the tips regularly. I struggle to use them with Bob, but knowing what steps to take helps me better care for myself. And taking better care of myself means Bob will have a much happier mom.
photo credit: Livin' Spoonful via photopin cc
APA Reference
Zalamar, H. (2013, May 8). 3 Tips for Stress Management, HealthyPlace. Retrieved on 2023, December 4 from https://www.healthyplace.com/blogs/parentingchildwithmentalillness/2013/05/3-tips-for-stress-management
Author: Heiddi Zalamar, LMHC, MA