Teen Dating Violence and Your Teenager with Mental Illness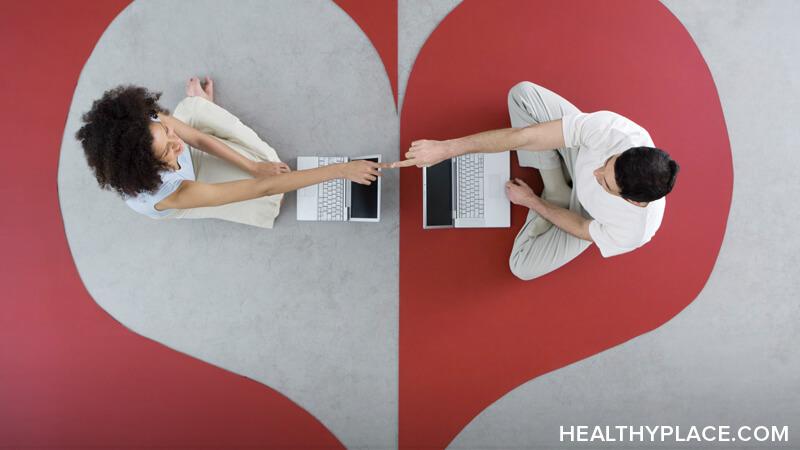 February is Teen Dating Violence Awareness Month (TDVAM), spotlighting the fact that every year "approximately 1.5 million high school students nationwide experience physical abuse from a dating partner," according to the Domestic Violence Awareness Project. Awareness of violence in teen and 20-something dating is an important key to turning these statistics around, especially in teens with mental illness, yet three out of four parents never talk to their children about domestic violence. As parents of mentally ill children, it is vital that we address this issue and speak to our teens about dating violence and what to do.
Getting Teen Dating Violence Information to Our Mentally Ill Teens
Unfortunately, adolescents with mental illness are at a higher risk of teen dating violence than others. According to Psychological Medicine, 40% of women with severe mental illness have been victims of rape or attempted rape versus 7% of the general population.
The effects of their mental illness, including poor judgment, depression, bouts of mania and the like can make mentally ill teens ready victims for dating violence. Consequently, teens need clear information on how to avoid situations that can lead to violence and what to do in the face of violence.
Parents Should Guide Teens' Dating Choices
By helping your teen set boundaries and understand her sexual readiness, you can empower her to take control of her dating life. You can help your teen determine her dating readiness by completing the self-quiz For Teens: Are You Ready for Sex? or the Sexual Readiness Checklist on the Love is Respect website.
Resources abound to help parents guide teens into the dating world and prevent teen dating violence. By typing "teen dating guidelines" into your search engine, parents can access guides for every taste and value system. For detailed information on beginning to date and setting boundaries, many books and blogs are available including this author's workbook, Safe Dating.
Instruct Your Teen on Safe Dating Practices
Parents need to instruct their teens on clear, concise safe dating practices to help them navigate the world of dating and prevent teen dating violence. Basic tips include:
Communicate with your date. Talk openly with your partner about your feelings. What feels okay? What doesn't? Is this an exclusive dating relationship or not? What do you like/dislike?
Check in regularly with your date. Talk to each other before, during and after any sexual activity. Know that it's okay to change your mind at any time along the way.
Respect "yes" and "no." Understand that "no" means no, and conversely that "yes" means yes in whatever form it is given. Know that it is okay to change your mind even if you had initially said "yes."
Respect your date's privacy. Personal information, pictures and addresses are private and should never be used as a weapon to expose your partner.
Monitor your mental health. If you are unstable, it is not a good time to start a new relationship. Wait. Good mental health will enhance both your safety and your new relationship with your date.
Help for Teen Dating Violence is Available
However, should your child experience teen dating violence, make sure she understands how and where to get help.
Parents—You can be the first line of defense for your child (Teenage Dating Abuse: How to Deal with It). Check out who she's dating. Keep lines of communication open. Keep involved. Listen.
Helplines—Love is Respect is but one of the scores of hotlines available for teens to contact should they experience dating violence. HealthyPlace's Mental Health Hotline Numbers and Referral Resources page also provides helplines for victims of sexual violence.
By following these tips and keeping the lines of communication open between parent and teen, and teen and date, you can help her navigate the dating scene and remain safe and secure.
Sources
Domestic Violence Awareness Project. "Teen Dating Violence Awareness Month." Nrcdv.org/dvam/tdvam. Accessed 2/9/18.
H Khalifeh et al. Psychological Medicine 2014; doi:10.1017/S0033291714001962 Accessed 2/9/18.
LoveisRespect.org. "Teen DV Month 2018." www.loveisrespect.org/teendvmonth. Accessed 2/9/18.
Traugh, Susan. "Daily Living Skills, Safe Dating Workbook." https://www.teacherspayteachers.com/Product/DLS-Safe-Dating-Workbook-Daily-Living-Skills-1141051 Accessed 2/19/18.
APA Reference
Traugh, S. (2018, February 19). Teen Dating Violence and Your Teenager with Mental Illness, HealthyPlace. Retrieved on 2023, December 1 from https://www.healthyplace.com/blogs/parentingchildwithmentalillness/2018/02/mental-illness-and-teen-dating-violence-awareness-month
Author: Susan Traugh