Back to School Tips for Parents of Children with Mental Illness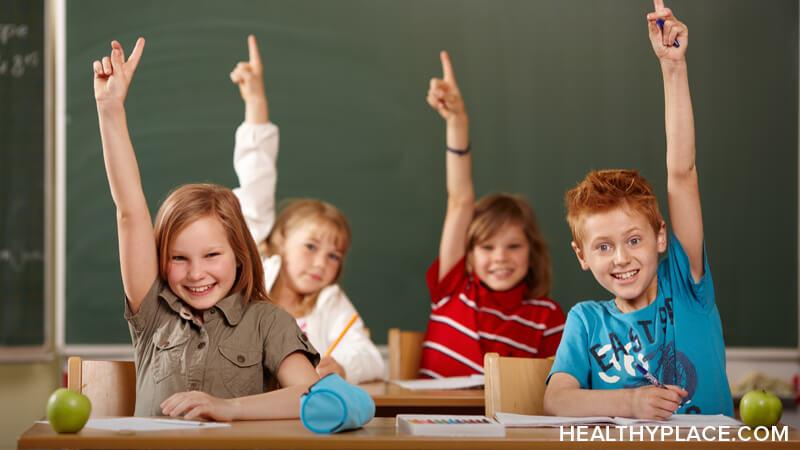 Back-to-school tips for parents of kids with mental illness will help you and your child manage the back to school season with all its excitement and anxiety. We get new clothes, supplies, and worries. When a child has a mental illness, we also have to consider psychiatric medications, whether teachers can manage behaviors, how the school handles disciplinary actions, and childcare for the days our kid is asked to leave early or gets too anxious to go at all. Below are some going back-to-school tips to help prepare you and your child with mental illness.
Back-to-School Tips for Parents
Back-to-School Tip #1: Plan Ahead
My child has severe attention-deficit/hyperactivity disorder (ADHD). This means he needs stimulants during the school year to focus, sit still, and finish work. He goes off the stimulants during the summer and takes different medications that manage the symptoms well enough for home or childcare.
Psychiatrists in my state are booked out weeks or months in advance, so we have to plan ahead with medications. In May, we start the process of coming off stimulants for the summer and we schedule the August appointment at the same time. This year, we did some poor planning, and we forgot to schedule the August appointment until last week. Now we can't get in until a week after school starts. We're panicking. Last time my son was stimulant-free at school, it got so bad, they asked him not to come back until he was medicated.
Set up psychiatry appointments ahead of time just as you would physicals or vaccinations. Get the needed paperwork for the school nurse to administer medications at school, if needed. Look at the school calendar ahead of time and see what days work best for future appointments.
Back-to-School Tip #2: Educate Teachers on Your Child's Mental Illness
If your child, like mine, has an individualized education plan (IEP), study it closely before he goes back to school. Note what's expected of teachers and school accommodations. Bring this to the open house and discuss it with the teachers.
Before he had an IEP, I used to wonder whether it was helpful to tell my son's teachers ahead of time about his diagnoses. I didn't want them making assumptions about his abilities or behaviors. Looking back, I should have been much bolder. It does not help to leave them unprepared. They usually know which kids have IEPs. However, even without one, be open with teachers. Let them know what works well for your child, what bad days look like, what helps at home, and any other tips. It makes things go more smoothly.
Also, figure out the best method of communicating with teachers. Some are surprisingly bad at technology and may prefer phone calls. Some you have to always find in person. Figure it out because it's best to keep constant open communication.
Back-to-School Tip #3: Start the Back-to-School Routine Early
This is helpful for typical kids, too, but if you have a child with mental illness, start practicing even earlier. Limit screen time. Get them on a sleep schedule again. (Though, if your child is like mine, sleep schedules can never change or you're asking for trouble.) Talk about school regularly. Attend open houses. Practice the walk or bike ride to school.
For older children, plan with them how they'll manage emotions and behaviors. They've been learning with you, over the years, how their brain and body work. Practice skills even during summer break, but especially in those days leading up to returning. Make plans to be available that first day or week. Most of us have the school phone number memorized and our hearts stop when it pops up on our cell phones. Brace yourself. Our kids may need us to talk them down that first day, and that's okay.
You'll be needed less as your child with mental illness gets older, so don't lose sleep over whether you might be a helicopter parent right now. It'll get easier. Meanwhile, always be prepared.
See also:
Back to School Can be Stressful and Depressing
APA Reference
David, M. (2018, August 13). Back to School Tips for Parents of Children with Mental Illness, HealthyPlace. Retrieved on 2023, December 7 from https://www.healthyplace.com/blogs/parentingchildwithmentalillness/2018/8/back-to-school-tips-for-parents-of-children-with-mental-illness
Author: Melissa David
This is such a good read. Going back to school for kids with mental illness can be stressful for parents and kids alike. Being prepared and having things in place can really help everyone to feel better set up and ready to take on the big first day and those that follow! It's an exciting time but having plans in place can make it smooth
Leave a reply