Eating Disorder Recovery Can Still Surprise Me
Recently, my work sent me on a training which entailed a road trip with colleagues and three days of intense meetings. Our training was supplemented by many meals and social gatherings between and during those planning sessions. Despite an abundance of food, I realized when I got back home that I hadn't really thought of food or the process of eating all that much through the entire trip. I equally realized that despite there being many new people there, I also hadn't felt compelled to share my eating disorder history with any new colleagues I was meeting. When I got home and thought about all of it, I was surprised. Why, for the first time in recent memory, did I not find myself thinking about food or feel compelled to discuss my history with others?
In reflecting in preparation of writing this blog post, I tried to answer those questions. What I have been able to conclude is that there were a few things that persisted throughout my recovery that got me to this point.
Today's blog is about sharing those lessons learned that got me from a full fledge all-consuming eating disorder (bulimia) to, over time, a point where it has become a secondary consideration in my daily life.
Being Open to New Possibilities in Eating Disorder Recovery
First, no matter how far you find yourself in eating disorder recovery and recovery maintenance, it can still surprise you. I can't pinpoint exactly what my last step was, but having gotten here, I can tell you that it is a pleasant surprise. This is a good place. Whether it was my evolution that came from enjoying my career and family life, enjoying extra-curricular activities such as writing this blog and being involved in the mental health community, or the years of hard work, organically, I've been able to reach a point where I'm no longer feeling the pull of food anxiety on a moment's notice nor the desire to have it necessarily come up when I interact with others.
Second, while I took some of the last steps by myself when I was strong enough, getting here wasn't possible to do alone. For those of you who have been following my story, you'll remember I started this path through a dramatic cry for help at the height of my bulimia, which left me without a gallbladder, to eventually seeking professional eating disorder help, and then publicly sharing my eating disorder history through outlets such as this blog. Each of those steps involved other people to varying degrees, along with those unmentioned heroes of my struggle, including my family members and some of my closer friends I would open to over time.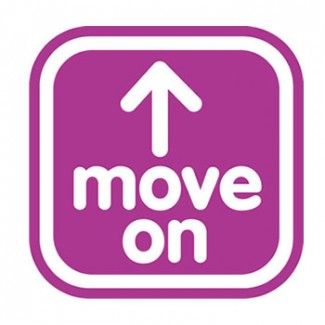 Third, despite the help, none of it would be possible if I wasn't ready to help myself in the first place. I strongly believe that I was, and still am, responsible for my recovery. I know at first that this sounds impossible when you're suffering and feel like no one else can understand your feelings or reality, but the day I was just willing to entertain the possibility of getting better, I actually opened myself to get the help that I needed, and this help took many shapes and forms.
Eventually, Making the Eating Right Choices Came Naturally to Me
Fourth, once you do accept that you want to get better and start on this path, you have to eventually start taking active daily steps and making choices to get better. In my case, this meant doing what I could to live better and to avoid things that could threaten my recovery. In some cases, this meant changing my relationships with some people. It also meant changing my life priorities and learning to trust myself and my instincts. Today, most of those people in my life that I choose to spend time with are positive influences and help support me on those stressful days where I could stumble.
Fifth, as best you can, try to remember that there is an end goal and keep motivating yourself to stay determined to reach that goal. As I slowly improved, I kept telling myself that I ultimately was the one responsible for my own well-being. That was especially important because it got me to a point where I learnt to trust myself to make the right choices. It also meant that I remembered where I came from and that regardless of my career, financial situation, or everyday life, I kept focused on improving my future rather than trying to go back to where I once was.
Connecting with you here on this very page means to me that you've either started your recovery already, or that you've at least found real life people like Jess and I sharing their first hand account with an eating disorder, which means you do see that recovery is possible!
When I started on this path over seven years ago, my life was very different than it is now. It was hard to smile, and I couldn't imagine having a successful career and close, loving, caring relationships. The person I was when I was self-harming was insecure and unhappy. But as I took those positive steps, I eventually found myself at that training, surrounded by food and almost forgetting to reflect about its influence -- a surprising twist in my recovery I never would have thought possible back then. So I'll end by saying that hopefully someday, too, you'll experience your own pleasant surprise in your eating disorder recovery. Meanwhile, for those not yet there and for those starting out, I hope this post and this blog can have a positive influence on you and show you that your eating disorder can be eventually overcome.
You can also connect with Patricia Lemoine on Google+, Twitter and Linkedin.
APA Reference
Lemoine, P. (2014, November 4). Eating Disorder Recovery Can Still Surprise Me, HealthyPlace. Retrieved on 2023, December 1 from https://www.healthyplace.com/blogs/survivinged/2014/11/eating-disorder-recovery-can-still-surprise-me
Author: Patricia Lemoine