Introduction to Juliet Jack, Author of 'Surviving Mental Health Stigma Blog'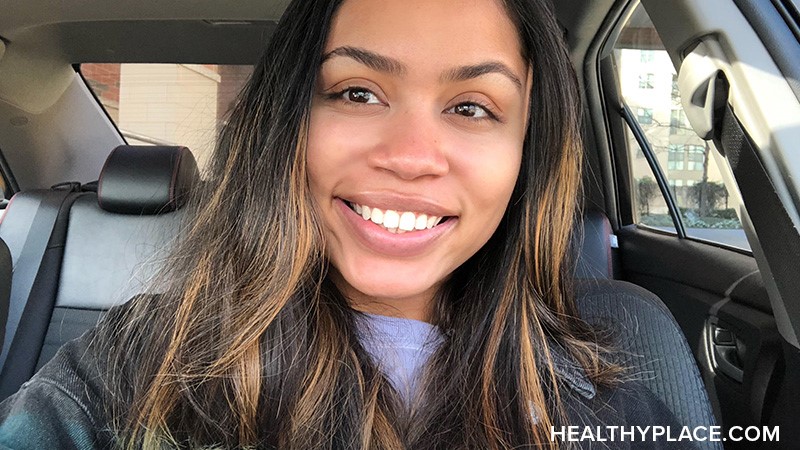 My name is Juliet Jack, and I am thrilled to be joining the HealthyPlace community as a Surviving Mental Health Stigma Blog writer. I am a 21-year-old recent college graduate born in Washington D.C. I am grateful to have this platform to share, discover and learn more about navigating mental health stigma together. This blog is a safe place for anyone suffering from mental health issues. You are not alone in facing the stigma surrounding mental health, and even in 2021, there is so much more work to be done to combat this detrimental stigma. Let us be a part of the solution and work to both educate others and discover efficient coping mechanisms as we continue to validate our individual feelings, experiences. and diagnoses.
Juliet Jack's Personal Experience with Mental Health Stigma
Four months ago, I was depressed. Although my family has a multi-generational history of depression and suicide, I never thought mental illness was something I would ever have to face. Call me naive, hopeful, or a little bit of both, but one thing I know for certain, at the time, I was terrified.
Mental illness can make you feel lonely in a room full of people. It can make you afraid of your own thoughts. Mental illness can break you down, and one of the most frustrating parts of it all, people – maybe even close family members and friends – continue to reinforce unhealthy stigma surrounding mental health issues.
We Must Fight Mental Health Stigma Together
Despite how far we have come, stigma around mental illness, both spoken and believed, is still pervasive in 2021. I want to reiterate that this is a judgment-free zone. I understand how hard it can be to not only accept you are struggling but on top of that, feel shame because society has taught us to do so. This cycle of shaming and minimizing those who suffer from mental illnesses must end, and I truly hope my blog can play an instrumental role in that.
The Nuances of Mental Health Stigma
This blog will go beyond discussing mental health stigma in a general sense. As a Hispanic and Black first-generation American woman, I am whole-heartedly committed to having difficult discussions about race and discrimination in the context of mental health. I want you, the reader, to see me as a friend, a sister in arms. Together we will find coping mechanisms, have hard conversations, and take steps towards a brighter future. We all deserve a future where we do not feel shame for an illness we did not choose to experience. Remember, you are strong, powerful, and resilient; there is absolutely no reason to feel shameful. Peace and love.
For more about me and where I plan on taking Surviving Mental Health Stigma Blog, watch this:
APA Reference
Jack, J. (2022, January 3). Introduction to Juliet Jack, Author of 'Surviving Mental Health Stigma Blog', HealthyPlace. Retrieved on 2023, December 1 from https://www.healthyplace.com/blogs/survivingmentalhealthstigma/2022/1/introduction-to-juliet-jack-author-of-surviving-mental-health-stigma-blog
Author: Juliet Jack
Thoughtful piece. Enjoyed the read and video as well.
Hope to see more
Leave a reply