A Worsening of Depression in Spring, Ways to Cope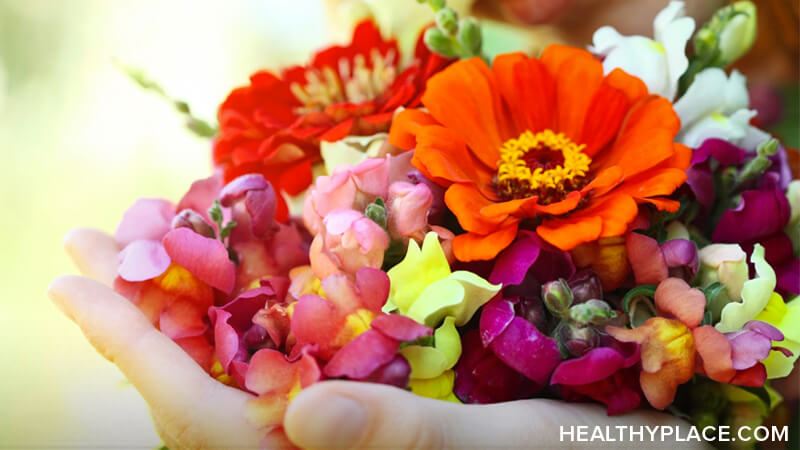 While for some, spring helps depression, sometimes there is a worsening of depression in spring. The snow melts, the flowers bloom, and the sun stays out longer. After spending several miserable months indoors, people are more willing (and even excited) to step outside, smell the roses, and enjoy the sunshine. Yet, for others, the warmer weather and longer days are not always enough to counteract depression (Seasonal Affective Disorder [SAD] Symptoms – Who's at Risk). In this article, I talk about depression worsening in spring and ways that I have learned to cope.
The Season Is Not the Only Thing That Affects the Worsening of Depression
"Just go outside. You'll feel better."
This is fairly common advice, right? It is understandable, as sunshine provides vitamin D for our mood. However, many other factors affect our feelings about spring and life in general.
For people who have been unemployed, spring might mean more time spent indoors job hunting and worrying about bills. For widows who enjoyed walks with their spouse, spring might trigger deep loneliness and nostalgia. For parents who have lost children around this time, it might be really hard to go outside and see children playing in the neighborhood. There are many other reasons spring might make depression worse.
Why I Have a Worsening of Depression in Spring
When I was young, I loved spring. It meant that I could drop the books, sleep in, and just relax for a week. Even if there was still snow on the ground, I would ride my bike or rollerblade without wearing a coat. Those were happy days.
But just after spring break in 2008, my love for the season changed. My father died, and spring became the season of loss. I became more depressed than I ever thought possible.
Now, nine years after my loss, depression returns. Even on warmer days, I sometimes feel a bitter chill in the air that is really hard to shake off (Coping with Trauma Anniversaries and Anxiety).
Ways to Cope with Worsening Depression in Spring
While my depression does worsen, it is not nearly as bad or as frequent as it was in the past. I have found many ways to get through it. Here are some of the coping techniques I have developed for worsening depression:
I acknowledge and talk about depression from my loss. I was reluctant to open up to my mom about missing my dad, as I feared that it would trigger sad memories for her. Looking back, though, I think it was good for both of us. It showed her that she was not alone in her sadness. Talking about how I felt also sparked a little more conversation about him. It might help us feel his spirit in hard times.
I pursue creative outlets. Many of my friends relieve their depression by doing something creative, like drawing or playing an instrument. Since I enjoy writing, it helps to write letters to my father. Writing as though I am having a conversation that I would have in real life is a good way to help me remember the good times. By focusing more on past events instead of the loss, I can find happiness and even laughter.

I engage in activities that remind me of good times. This one can be really challenging for me as I have given up many hobbies. I have not rollerbladed in four or five years. I miss it, and I have a bit of fear trying it again. But I remember how much amazing adrenaline it gave me. Maybe rollerblading again will bring back a younger and happier part of myself that I missed for so long. Who knows? I might still be as good as I was in the past. Even if that is not the case, I might find joy just by trying.
I challenge those of you with worsening depression in spring to find out what helps you cope with it. Comment with your suggestions and discoveries.
APA Reference
Lueck, M. (2017, May 16). A Worsening of Depression in Spring, Ways to Cope, HealthyPlace. Retrieved on 2023, December 11 from https://www.healthyplace.com/blogs/toughtimes/2017/05/spring-does-not-guarantee-depression-relief-but-there-are-ways-to-cope
Author: Martha Lueck
Thank you, Martha. I like all of them. I don't have another coping skill specifically for spring because I live in the South Hemisphere, so seasons are not a thing here when it comes to depression.
Interesting perspective.Thanks for sharing your thoughts on the subject.
Leave a reply