Depression and Creativity: Depression and Being Creative at Work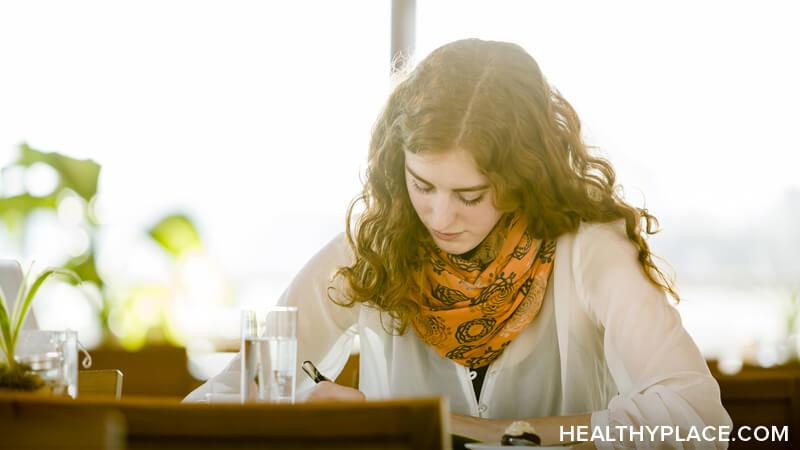 One of the hardest parts of my work as a writer is not necessarily self-discipline or being inspired, but rather finding ways to use my creativity while depression zaps my motivation. Over time, depression feels as if it is sucking the creativity out of me, and being creative with depression coping becomes a work of art on its own.
Why Do Depression and Creativity Clash?
Motivation Suffers When You're Depressed
In spite of the fact that I am a self-disciplined person, depression can make every little effort seem like a new mountain to climb. Depression causes a lack of motivation, but I'm motivated to complete essential tasks for work. But when it comes to pursuing other creative projects, depression wipes me out.
Depression Makes You Think You Aren't Good Enough
It's really easy for me to fall into the pit of believing that nothing I do is all that great or that I'm not producing enough. The good thing about knowing I am depressed is being able to say, "Hey, that's just the depression talking. Look at it again tomorrow."
Of course, there are some days where I don't give myself that advice and just scrap something I've been working on for days, weeks, or months. Sometimes nothing feels like it's good enough.
Depression Takes Your Identity
There are some days where I feel like I don't know who I am, so how in the world could I possibly know my creative voice? Sometimes I feel like depression makes it much more difficult for me to figure out who I am. There is a constant struggle between two versions of myself, which can make writing hard.
How I Stay Creative with Depression
Watch this video to learn more about how I cope with working on creative projects with depression. Then, let me hear some of your tips for working through these feelings.
APA Reference
Horsfall, A. (2017, June 20). Depression and Creativity: Depression and Being Creative at Work, HealthyPlace. Retrieved on 2023, December 7 from https://www.healthyplace.com/blogs/toughtimes/2017/06/how-i-struggle-to-pursue-creativity-with-depression
Author: Ashley Horsfall