Online Dating Benefits for Those with Anxiety and Depression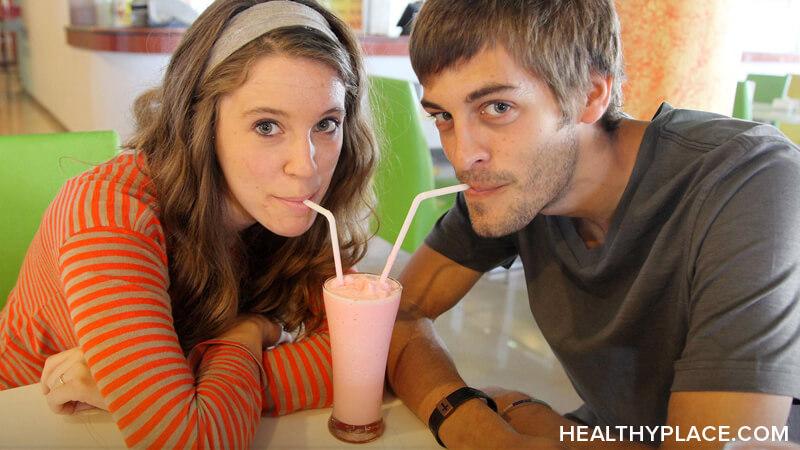 Do online dating benefits apply to people who are struggling with anxiety and/or depression? Many people say they don't. Because of my anxiety and fear of rejection, I avoided online dating for a long time. However, after I tried it, I found that online dating actually benefits me because it's helping me learn how and when to form comfortable relationships. Read this article to learn about the four online dating benefits I discovered.
Four Ways Online Dating Benefits You
1. Biographies Help You Find Out What Intrigues You
By reading through online daters' biographies, you can filter out those who do not interest you. A longer profile might be more attractive than a shorter one because you get to know more about the person. After reading through several biographies, it will become easier for you to discern what you want in a partner.
2. Starting a Conversation Leads to the Possibility of Friendship
After you are able to identify the profiles of people who interest you, it will become easier to start a conversation. Greeting a person through a message online will be much easier and less intimidating than approaching them in person. Having a short conversation online helps you build some rapport before deciding if this person even has potential as a friend.
3. Online Dating Gives You Control to Decide Who to Meet in Real Life
If you do not find the person appealing after a conversation, you do not have to meet him or her face-to-face. You control whether the relationship progresses outside of the Internet. Even if you do happen to run into the other person at a random place, it does not have to be awkward. Since there was never an actual date, you can both go your separate ways.
4. You Learn Who Is Worth Your Time and Emotions
Yes, online dating can be stressful and disheartening at times. Yes, you might consider giving up. But the experience can open your mind to both love and friendship. While you might meet many jerks, you could also meet many kind people who teach you more about yourself. Finding people who share your values and interests helps you choose potential friends and partners wisely.
Online Dating -- In Spite of the Benefits -- May Not Be for Everyone
While I enjoy online dating, it is not for everyone. If you read everything I said and you still do not feel comfortable with it, do not do it. Listen to your heart and mind. If you are afraid of facing stigma in intimate relationships and still want to try online dating, check out the website NoLongerLonely.com. It is specifically for single people struggling with mood disorders.
Is online dating worth it? To learn more about the benefits of online dating, watch the video below.
APA Reference
Lueck, M. (2018, March 4). Online Dating Benefits for Those with Anxiety and Depression, HealthyPlace. Retrieved on 2023, June 8 from https://www.healthyplace.com/blogs/toughtimes/2018/03/online-dating-holds-more-benefits-than-you-might-think
Author: Martha Lueck