5 Ways to Relax and Recharge During Your Work Break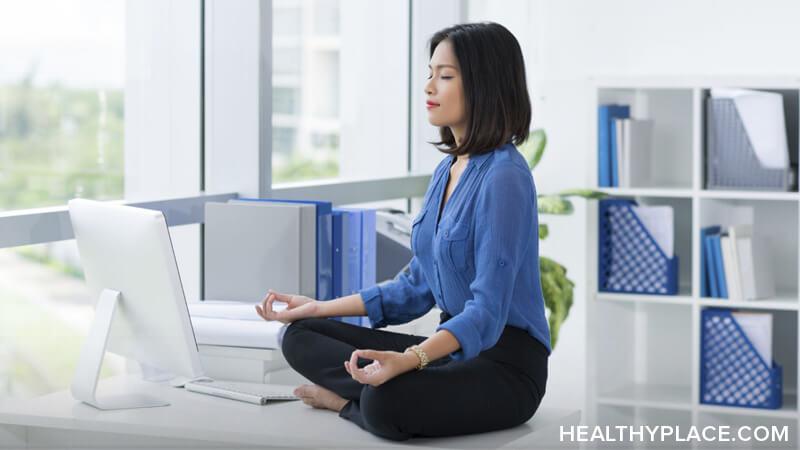 No matter how you feel about your job, work can be difficult some days. A work break can give you a chance to reduce anxiety and improve your mood. If your job's stress and demands cause you to feel down in the midst of a work break, there are many activities you can do to feel at ease and enjoy the time. Here are five ways to relax and recharge for the rest of your workday.
5 Ways to Relax, Recharge, and Enjoy Your Work Break
Meditate. When the beginning of the day is stressful, you might worry that it will continue the rest of your day. Meditation is a healthy grounding technique to help you find contentment in the present. You can access meditation audio or video guides on different topics such as finding gratitude, building self-esteem, and simply reducing anxiety or depression. When I use meditation, I find that videos with positive affirmations help.
Enjoy your lunch. Food can often help to reduce stress. Some healthy foods you can eat include salad, grilled chicken, and apples. While eating healthy is important, you do not have to overthink it or feel guilty for eating some junk food. Make sure to choose foods that you enjoy, then pay attention to how those food choices affect your energy levels. To avoid overeating, do a relaxing activity before your snack or meal. If diet is a concern for you, talk to a medical professional.
Work toward personal goals. You might feel stressed or depressed because you do not like your job. If this is the case, setting personal goals outside of work can offer you a greater sense of purpose. If you want to publish a book, spend your break writing stories and watching inspiring videos by authors. If you want to excel in a class, spend time studying during your break. By working towards your goals, you will become more confident and excited about the future.
Do something creative. Every workplace requires you to perform tasks a certain way and adhere to company policies. If you are a creative person, you probably feel a burst of positive energy from activities that allow self-expression and a break from conventional norms. When you choose an outlet, you do not have to spend a lot of money on supplies or bring all of your equipment with you. Do something that requires minimal, lightweight supplies. Try something like writing, drawing, or coloring. If these activities do not suit you, read a book about other creative activities that you can do at home.
Talk to someone. If none of these ideas work for you, it never hurts to talk to someone. It is often helpful to vent to a friend or a medical professional. Of course, if you seek solace or advice about anything personal or career-related, you should find a space that allows for complete privacy. If you can talk on Bluetooth while driving to work, you will not have to worry about coworkers overhearing you. If you live close to work, you can call someone from the safety of your own home. Just make sure you feel comfortable, and give yourself enough time for a phone call.
I challenge you to try one of these activities during a work break this month. If any of them benefit you, or if you have any other ideas for how to relax and recharge during your work break, share them in the comments.
APA Reference
Lueck, M. (2021, February 15). 5 Ways to Relax and Recharge During Your Work Break, HealthyPlace. Retrieved on 2023, December 6 from https://www.healthyplace.com/blogs/toughtimes/2021/2/5-ways-to-relax-and-recharge-during-your-work-break
Author: Martha Lueck