4 Questions to Consider Before You Rekindle a Friendship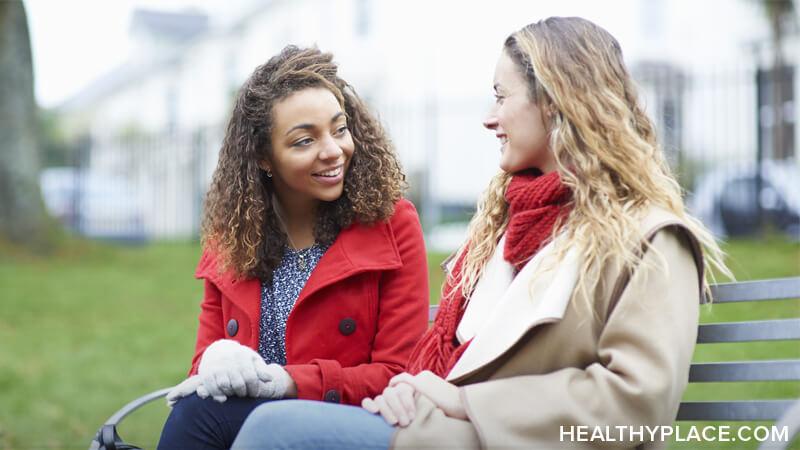 Friends come and go in life. Some friendships end after fights or abuse. Other friendships simply fade due to busy lives. The good news is that you might get a chance to rekindle a friendship. Social media makes it easy to reconnect. You could also encounter a former friend by being at the same place at the same time. The question becomes whether rebuilding a friendship with someone is healthy. If you struggle with anxiety, the decision to rekindle a friendship can seem overwhelming. Read this post to learn about questions you should ask yourself before you decide to rekindle a friendship.
4 Questions to Ask Yourself Before Rekindling a Friendship
Always remember that it is your decision to rekindle a friendship. If you decide to do it, make sure you suggest healthy boundaries and progress at a pace that is comfortable for both of you. Taking a reasonable amount of control will keep you from feeling manipulated. At the same time, keeping an open mind will help your friend feel respected. Cooperation and open communication are keys to rekindling a healthy friendship.
APA Reference
Lueck, M. (2021, July 12). 4 Questions to Consider Before You Rekindle a Friendship, HealthyPlace. Retrieved on 2023, June 10 from https://www.healthyplace.com/blogs/toughtimes/2021/7/4-questions-to-consider-before-you-rekindle-a-friendship
Author: Martha Lueck
What a fantastic read! So often we think of relationships in terms of romantic partners or family but friends are such a huge part of many of our lives and sometimes that means friendships ending and potentially deciding if they should be rekindled or not. It's important to take a look at all of these questions and make sure you are being honest with yourself when you answer.
Leave a reply