Is Your PTSD Therapy Giving You The Results You Want?
In my previous post, I looked at the question of whether or not your therapist was doing "the correct thing" in treating your PTSD. I suggested that this is an ambiguous question, for what is correct from her or his point of view is usually related to the treatment model they are using, while for YOU it is not about that at all. So, we really have two questions to look at.
I suggested previously that assessing whether or not your therapist was doing the correct thing was basically beyond the capability of most psychotherapy clients, with the probable exception of a client who was themselves a psychotherapist, and who uses the same treatment model. Finally, I suggested that it was actually quite sufficient for you, as the client, to deal simply with YOUR part of this question. That question, as I have thought of it, forms the title of this post: Is your PTSD therapy giving you the results you want?
What Results Should You Get From PTSD Therapy?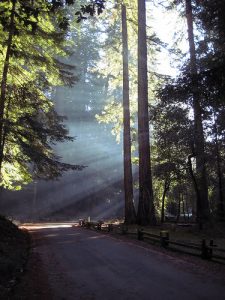 I want to suggest here what those results probably should be. Since I have successfully treated a lot of people with PTSD, I'm in a good position to "offer you the menu", as it were. And, in all seriousness, I do think that if you know what is actually possible you are in the best situation to evaluate the results you are getting.
What I'm going to suggest is that you basically adopt the general approach of those psychologists who work from a "data-driven" (evidence based) model. The beauty of this approach is that you don't have to spend years studying models, or even know much about psychotherapy. A few basics will do. Why? Because you're going to be concerned only about results.
Therapy Should Take No More Time Than Necessary
Since our concern here is very focused - PTSD - what needs to be done is pretty straightforward. In order to make sense of what I'm about to say you need to know that I'm very much a data-driven-model therapist, although I love and study theory. I learned how to use EMDR (Eye Movement Desensitization and Reprocessing) in 1997, and have been using one version or another of this model ever since. I know what it means to get results, to cure PTSD, and to get it done efficiently, because I've done it, over and over, and have the client records to prove it.
Core Problems in Therapy Vary - So Must Therapy Duration
But I also know that much PTSD is NOT simple, and will often not be a quick piece of work, under the best of circumstances. Here's what I can tell you, based on my own clinical experience in the past 17 years:
If you were happy and doing well before the traumatic event which caused your PTSD, and there was just one, you are both unusual and in the best possible position. My very first PTSD success was of this sort, and I had my client out the door in 6 weeks. It could have been accomplished in 3-4 weeks had I not been entirely a beginner in trauma psychotherapy.
If you were NOT happy and doing well, but still experienced only

a single traumatic event

which caused your PTSD, you may need some preparation before the PTSD can be addressed, and that may take 2 to 8 weeks, or possibly more. You may also find that you have trauma issues from your childhood which you may or may not wish to address (I'd advise that you do). So, your therapy could take, say, from 4 weeks to 12 or more.
If you had multiple traumatic events (say, as a result of a kidnapping or a military posting to a war zone),

but they were when you were an adult

, and you have no childhood issues, you may need a small amount of preparation, and your therapy will take a bit longer, but the increase in therapy time will probably not be dramatic. It seems reasonable to estimate that your therapy should take 6 to 18 weeks, but could take a few more weeks.
Chronic Childhood Trauma is a Tough Problem
The possibilities above do not cover all possibilities - not at all. The real issue is childhood. Trauma (either from neglect or abuse) in childhood can be seriously damaging. People coming to therapy don't always know if they have these issues, because memory for early childhood is always sketchy at best, and can even be completely beyond conscious recall.
This latter type of memory ("implicit memory" - you can look it up) is particularly problematic, but CAN be successfully addressed and resolved - I've done it a number of times. The big question is: does your therapist know how to do this? Many, I've found do not. And...this is not a easy thing to talk about with a therapist, because it's not easy to understand.
Early childhood trauma is often chronic, as its cause is usually neglectful or abusive parenting. This is like wearing too-small shoes for years. The result is developmental damage. Undoing this take much more time, and it is not always possible to do it completely.
I realize that the problem I've just described is challenging, and my reader may well be "at sea" at this point. Trauma psychotherapy IS complicated, and it is difficult to make it simple without creating some serious distortions. I have no easy "fix" for this problem.
So, how much time should therapy take? It all depends upon the complexity of your situation. It can take as little as 3 weeks. Or, if there was chronic childhood neglect or abuse, it can take several years, with quite slow progress in the beginning. In any case, in more than 4 cases out of 5 we get quite good results, in the end, and that's the single most important fact to leave with you.
Therapy Should Make You Feel Better
This seems like a really basic notion, but it's worth looking at in a bit of detail, because this too can be confusing.
Trauma psychotherapy is a bit like setting a broken bone, but over a number of weeks or even months. It's not fun, and it's not often easy. It is common that before you feel better you will feel worse. However, it often is a relief to people to finally be looking at the source of the pain, to finally be able to talk about what happened and to be listened to with understanding, and to finally get some useful ideas about how to manage life stresses while you are healing.
In other words, while you may not immediately feel better overall, the general trend should look and feel promising and hopeful, and rather soon after starting therapy. I often find that one of the first indications of progress I hear about is a simple but crucial one: better sleep. Since sleep is a time when the brain reorganizes itself, does general "housecleaning, and stores away new learning, this is no small thing.
In any case, if you are having trouble with how you're feeling, or problems with sleep or eating or any of the other basic activities of life. these need to be addressed sooner rather than later, and you should be able to take up these issues with your therapist and get results.
One good way to assess your therapy is to think of it in three stages (this is how many therapists think of it who are properly trained to deal with psychological trauma):
Stage one - preparation and stress management: The focus is on getting control of the situation. You and your therapist both need to determine why you're in therapy, what happened to you, how serious the effects are, and what to do about your present symptoms. Often, there will be time devoted simply to learning how to better manage your symptoms. This will help to lower your stress level, to increase your sense of control, and to elevate your ability to feel safe in your life.
Stage two - trauma memory processing: The focus here is on addressing your trauma memories directly, with the objective being to calm them down so that they no longer can be triggered. Some therapists make a list of all known trauma memories (I do this), and then work through them one by one. You can both SEE your progress, with this approach, and that can be very reassuring. As each memory is processed, it should cease to be a threat to your peace of mind or your functioning.
Stage three - developmental catchup: At this point you should be finished with PTSD, and be addressing only the damage that occurred because of the serious limitations PTSD imposed upon you. You may need some help developing friendships, or with finding and maintaining an intimacy relationship, or with dealing with the world of work - just to give some examples. This is a time of "habilitation or rehabilitation" - acquiring new learning and skills. It is usually rather brief, and quite rewarding. Many clients just skip this part of therapy, but ideally that doesn't happen.
Summary: What Are Your Expectations of Therapy?
At this point, whatever your expectations of therapy might have been initially, I would hope that you are better equipped to have realistic expectations and ask better questions about your situation. As I've suggested, the two key questions are how long should it take, and what kinds of results should I expect. A good place to deal with these question is in your therapist's office - with your therapist. A frank discussion about your personal situation should take you very far down the road toward developing reality-based expectations.
Connect with Tom Cloyd also at Google+, LinkedIn, Facebook, Twitter, his Sleight of Mind blog, his Trauma Psych blog, and the Tom Cloyd website.
APA Reference
Cloyd, T. (2014, January 8). Is Your PTSD Therapy Giving You The Results You Want?, HealthyPlace. Retrieved on 2023, December 10 from https://www.healthyplace.com/blogs/traumaptsdblog/2014/01/is-your-ptsd-therapy-giving-you-the-results-you-want
Author: Tom Cloyd, MS, MA
It's too early in my treatment, but right now, I come out of the sessions feeling worn out, sick and don't want to be around anyone, not even my wife. I hate having to open up and reveal my emotions to a toral stranger, even though they have the education and certification as a psychologist. It almost feels as if everyone is expecting me to change my ideologies and way of expressing my emotions to their way, instead of simply accepting me for all my faults and helping to accommodate my medical issues.
My psychiatric np that I have seen for 5 yrs and finally a few months ago gave me the right diagnosis of Complex Ptsd. However, she is not helping at all. She is more into prescribing than helping me heal from my complex ptsd and won't take the time to find the best treatment options for my complex ptsd. I live in South Dakota and have not found any help for healing.
I can't do this by myself anymore. I have no support system and my biological family has done the extreme opposite and caused more problems and have threatened me. They are alcoholics and abusive to me in different ways as I am an adult. I grew up in a alcoholic, abusive, neglectful, toxic environment.
Pls help.
My therapist has been doing EMDR on me for multiple traumas. I thought we had finished some of the traumas but after a long break over christmas I seem to have started to get back some of the PTSD symptoms for these traumas. I am worried they will never be fully cured. Also I have decided not to continue with the EMDR for one of the traumas as I have a strange feeling of being "disloyal" to the memory and trivialising what happened...is this a normal response?
I found that EMDR worked very well for me!
I enjoy reading your articles. Thank you for the work you do.
Can you explain the interaction between grief and PTSD? Specifically when PTSD symptoms of flashbacks, nightmares, and intrusive thoughts have content relating back to the death trauma.
Thank you.
Leave a reply