Finding Purpose in Your PTSD Recovery
It's natural to ask, "Why me?" about your trauma and posttraumatic stress disorder (PTSD) but I have found purpose in my PTSD. I have found that when you are able to discover real meaning and purpose in the trauma that have happened to you, not only does it provide you with some peace of mind and a sense of accomplishment, but also helps with managing PTSD symptoms. Here are tips on finding purpose in your PTSD.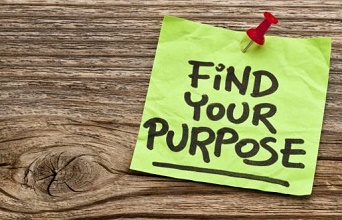 Trying to make sense of why bad things happen sometimes feels futile. I know that I spent a great many years attempting to figure out why I had to go through the trauma I did. Was I being punished? Was I just inherently bad and I got what I deserved? Or was it chance and it just happened that I had fallen into it randomly? The unanswered questions made me feel crazy and I think that they contributed a lot to my PTSD symptoms--my anxiety was greater and my depression was deeper.
The real trouble for me came when I was diagnosed with PTSD. It was bad enough that I had suffered abuse, but now I had a mental illness diagnosis, and that was even harder to accept. I didn't want to be "crazy," and I wanted to just be able to get over it. The "why me" questions were even more abundant, and I often felt like I was drowning in an ocean of self-pity (Dealing With PTSD Symptoms After Leaving Abuse).
Discovering the Purpose in My Trauma and PTSD
It took a long time for me to realize that there had to be positive reasons for my challenges. I struggled with a drinking problem, had terrible flashbacks, and hated myself and my life. I became an alcoholic to cope with my feelings and PTSD symptoms. It was a horrible, dark time in my life and I thought it might be that way forever.
It was during my treatment for alcoholism that I began to discover that there was meaning and purpose in what had happened to me. I went to a Christian rehab, and it was there that I began a relationship with God that has grown and deepened over the last five-plus years. I have been able to move into acceptance about my trauma and my PTSD, believing that it is part of God's plan for me. That acceptance has made a world of difference in my life.
Acceptance and Finding Purpose in Your PTSD
It is through acceptance that I have truly been able to find purpose in my past trauma and PTSD. Accepting my past (and my present) has made it easy for me to share my story. It's a long and complicated story that includes all of the challenges of surviving trauma, PTSD recovery, sobriety, and so much more. When I started sharing my story, I did it as a way to get feelings and negative emotions out of my head. In other words, I was doing it for myself as a way of coping. What I found, though, was that I wasn't only helping me.
I found that writing and talking about my struggles and victories with PTSD and alcoholism helped others as well. I realized that what I had learned in 12-step meetings about one alcoholic helping another, was also true when it came to mental health. My own issues could be used to help others going through the same or similar things. That's the purpose I found in my PTSD. And knowing that has made living with PTSD great in the good times and tolerable in the bad times.
Have you found your purpose in your mental health challenges? It's there, you just have to be willing to figure it out.
Find Jami on Facebook, on Twitter, on Google+, and on her blog, Sober Grace.
APA Reference
DeLoe, J. (2016, December 1). Finding Purpose in Your PTSD Recovery, HealthyPlace. Retrieved on 2023, November 28 from https://www.healthyplace.com/blogs/traumaptsdblog/2016/12/finding-purpose-in-your-ptsd
Author: Jami DeLoe