Time to Say Goodbye to Trauma! A PTSD Blog
Writing about posttraumatic stress disorder (PTSD) has been a wonderful experience for me, but the time has come for me to say goodbye to Trauma! A PTSD Blog. I believe that people, things, and opportunities come into our lives for a reason and that sometimes, once we have learned what we need to from them, it is time to move on. This blog has done that for me and I hope that along the way I have helped others who suffer from PTSD.
I Enjoyed Sharing My Experiences with PTSD
I have thoroughly enjoyed writing this blog, but I feel that I have exhausted sharing my experiences with PTSD recovery. I am happy to say that many of my PTSD symptoms have subsided and when those few that still plague me pop up, I am more prepared to deal with them than ever because of the work I have done here on Trauma! A PTSD Blog, and the input and sharing that I have received from all of you.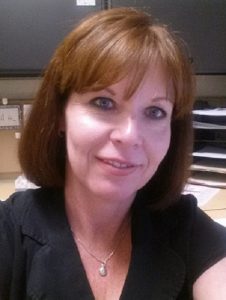 I believe that living with PTSD is something that requires self-awareness, patience, and a willingness to work on unresolved trauma. However, what it requires most is a compassionate support system that is available when you need it. I have gotten that from sharing my thoughts and experiences here. And I hope that I have provided it for others as well.
While I am saying goodbye to this blog, I am not leaving the HealthyPlace family. As many of
you know, in addition to having PTSD I am also a recovering alcoholic (as many PTSD sufferers are) with just over four years of sobriety. I am happy to say that I am going to be a new author on the Debunking Addiction blog beginning next week. I am excited to get started and I have a lot to share about addiction, recovery, and all that goes along with them.
Thank you for taking the time to read my posts, make comments, and share your stories. I can't tell you how much I appreciate it. I hope to see you over at Debunking Addiction soon.
Find Jami on Facebook, on Twitter, on Google+, and on her blog, Sober Grace.
APA Reference
DeLoe, J. (2017, February 23). Time to Say Goodbye to Trauma! A PTSD Blog, HealthyPlace. Retrieved on 2023, June 4 from https://www.healthyplace.com/blogs/traumaptsdblog/2017/02/time-to-say-goodbye-to-trauma-a-ptsd-blog
Author: Jami DeLoe
Thanks for being a resource on this site, Jami! You've contributed a great deal!
Best wishes for your next endeavor!
Cheers,
Dan
Leave a reply