Understand Trauma-Informed Care to Improve PTSD Therapy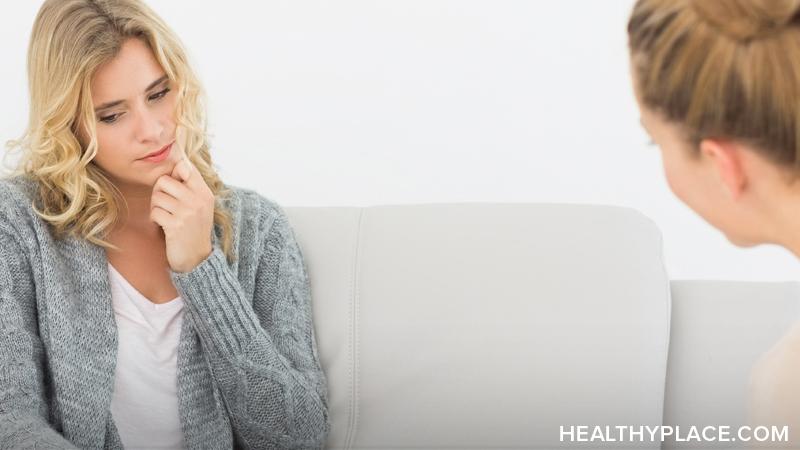 In the field of mental health, the phrase trauma-informed care refers to a set of standards practitioners follow when treating individuals who have experienced trauma. Trauma-informed care reduces the risk of causing inadvertent harm to or retraumatizing people with posttraumatic stress disorder (PTSD). Understanding the basics of trauma-informed care can help you make the most out of your PTSD therapy.
Understanding Trauma-Informed Care Improves PTSD Therapy
There are six parts to trauma-informed care. When I first discovered them, I realized my assumptions and insecurities about therapy were keeping me from expressing things that would benefit my recovery (Does the Stigma of Therapy Keep You from Getting Help?). Here is what I learned about these six areas and how they helped me become more involved in my treatment and get the most out of my PTSD therapy.
Safety
Providers want us to feel safe, physically and mentally. They strive to provide settings where we will feel at ease and best able to communicate. Tell your provider when something makes you feel uncomfortable. For example, I dislike heights and asked that the shades be drawn in my therapist's office because it was several floors up and made me nervous.
Trustworthiness and Transparency
Providers should be happy to explain how their office runs as well as the policies they have in place. When I began therapy, I worried that some of my questions might be rude. In reality, they were all very understandable concerns. Asking why there is a locking door between the waiting area and the offices, how the staff is trained to react if someone becomes violent, or what will happen if your therapist believes you may harm yourself are all examples of policy-related questions.
Peer Support
Part of trauma-informed care is acknowledging that people who have experienced trauma can benefit from sharing their trauma stories and experiences with each other in a safe environment. Some agencies employ peer navigators who are available to coach us through situations that they have dealt with firsthand. If your service provider doesn't have any peer support options, talk to them about what is available in the community.
Collaboration and Mutuality
We're all in this together. Healing happens in relationships and includes every person we encounter in the therapy environment: therapists, case workers, clerical staff, housekeeping, administrators, and peers. We should feel comfortable and supported by every person we come into contact with, and it's okay to express concern to trusted staff if someone makes you uneasy or acts in a way that upsets you.
Empowerment, Voice, and Choice
Your provider's first resource is you. You guide your treatment, and your provider should give you options, not instructions. Providers have an understanding that you should be making the choices, but it helps when you let them know you're ready to make decisions or when you feel lost and need extra guidance.
Cultural, Historical, and Gender Issues
No matter what your cultural identity, gender identity, sexual orientation, age, or religion, you should not only feel welcome unconditionally as you are, but your therapy should embrace your identity and include it in meaningful ways. Make sure your therapist knows what is important to you.
Understanding trauma-informed care is a useful tool for our wellness toolbox. Have you ever held back questions or concerns in PTSD therapy? Is there something you'd like to say to your counselor but aren't sure how to go about it? Please let us know in the comments below.
APA Reference
Hollowood, T. (2017, June 12). Understand Trauma-Informed Care to Improve PTSD Therapy, HealthyPlace. Retrieved on 2023, December 1 from https://www.healthyplace.com/blogs/traumaptsdblog/2017/06/getting-the-most-out-of-therapy-for-ptsd
Author: Tia Hollowood