Saying Goodbye to 'Trauma! A PTSD Blog'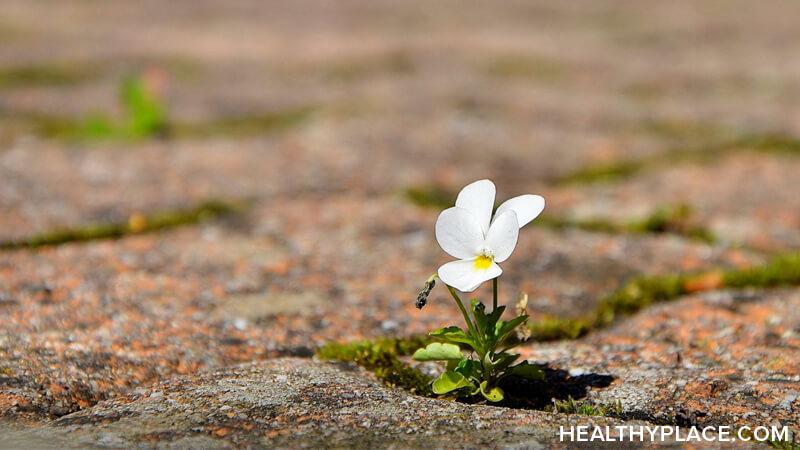 I joined HealthyPlace a year ago as a way to better understand my posttraumatic stress disorder (PTSD) diagnosis. Writing about the impact PTSD has had on my life has been therapeutic, and I've learned a lot about myself in the process. I've also found great comfort in the online mental health community HealthyPlace has provided. However, it is time for me to move onto new adventures and say goodbye to HealthyPlace. 
What's Next for Me
I've changed a lot since I first started writing for HealthyPlace, and the world has changed alongside me. I'm not the same person I was a year ago. I've made great strides with my current therapist, and I've found healing in avenues I never thought to explore. Though I still have PTSD, I feel stronger and more capable of handling PTSD symptoms.
With all the stress and struggles that the world has faced over the past few months, I've learned to appreciate the small things in my life. I've suffered a great deal in my twenty-five years here on this earth, but I've also been blessed in many ways. I have the best sister and the sweetest dog in the world. I plan to spend more time connecting with them and pursuing the things that bring happiness to my life.
A Hopeful Goodbye
Living with PTSD can be lonely. It can sometimes feel like you're the only person going through what you're going through. But writing for HealthyPlace has taught me that I am not alone. There are people from all different walks of life that can relate to the experiences I have had, and that goes for you as well. If you are suffering from PTSD, know that you are not alone.
Life can be really hard, but there is always hope if you look deep enough. Keep chasing after the things that bring you joy. Thank you for allowing me to share my story, and I can't wait to read yours. 
APA Reference
Avery, B. (2020, August 11). Saying Goodbye to 'Trauma! A PTSD Blog', HealthyPlace. Retrieved on 2023, December 4 from https://www.healthyplace.com/blogs/traumaptsdblog/2020/8/saying-goodbye-to-trauma-a-ptsd-blog
Author: Beth Avery
I grew up in a domestic violence home and witnessed a lot of violence so I find myself constantly on guard as an adult it is really hard to talk about what I have experienced it would be good to get to know other people that knows what I'm going through
First time on this blog. I was diagnosed with PTSD almost three half years ago. Strange sensation not being able to use my brain function totally all because of the Hippocampus.
Leave a reply