Experiencing Anxiety About the 'New Normal' During COVID-19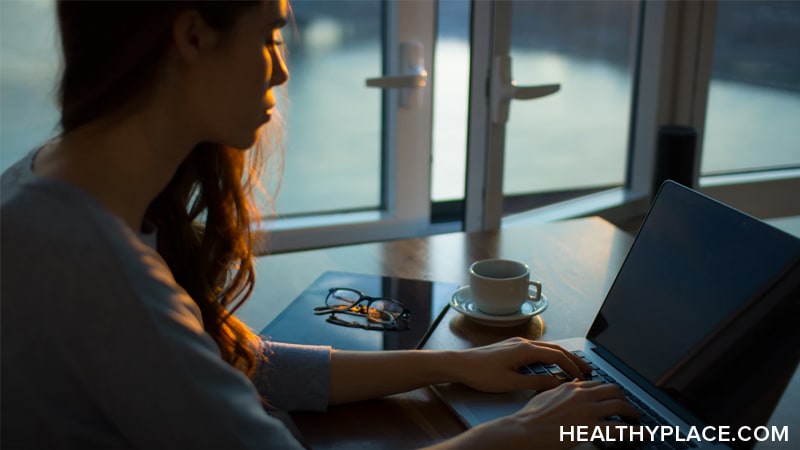 How are you doing with anxiety in this "new normal?" It's been several months now since COVID-19 began greatly impacting our world and increasing anxiety for so many. There have been so many changes in everyone's lives. Regardless of your situation, every person has been impacted by COVID-19 in some way.
The 'New Normal' and My Anxiety About COVID-19
Over the past few months, I have experienced quite a bit of anxiety due to uncertainty associated with COVID-19. Now that I see the world beginning to adjust to the "new normal," I feel as though I am as well. However, I have been increasingly able to recognize what triggers my anxiety and when I need to be intentional about coping strategies. 
For example, I know that there are still so many questions in the air about COVID-19, and so I do not watch the news or read news articles as much as I used to. I also know that, while I should stay informed about current events, continuously researching COVID-19 only heightens my anxiety, rather than makes me feel better. 
Strategies for Coping with Anxiety in the 'New Normal'
Attending to my mental health is critical because I recognize that, if I don't, I will begin experiencing a tremendous amount of anxiety, feel overwhelmed, and have difficulty just getting through the day. Here is what I am doing to help my anxiety that will hopefully also be helpful for you:
Practice self-care as much as possible. It is critical to stay physically active as much as you possibly can, whether you can work out at a gym or you are working out at home. Staying physically active can help boost your mood and relieve stress. Additionally, you need to take the time to do things that you enjoy. I think we should recognize that we all have our interests and might need time to ourselves to do the things we find enjoyable. For example, although my husband and I usually work out together, he also enjoys a certain amount of exercising on his own. I feel that I should respect this time since it is helpful for him.
Lean on your support system. Now, more than ever, it is important to take care of and be there for one another. My family and I have done our best to recognize that. Throughout all of the challenges that we have experienced over the past few months, it is still important to be mindful of supporting one another. This involves checking in with each other to make sure that we are okay. This also involves being mindful of our own unique experiences when it comes to stress. We may experience anxiety in our own ways in response to the challenges that we are going through.
Take the time to recognize what you are grateful for. I think this has become even more evident now for many of us. My family and I were able to watch a movie in a movie theater for the first time in months the other day. We were all so thankful to be in a movie theater again that our experience was more about being in the theater than it was about the movie itself. Taking the time to recognize all those things that you are thankful for is a great way to put things into perspective and realize that some of those things you were experiencing anxiety about before aren't as important as the things that you are experiencing gratitude about.
Our world will never be the same, and we will never be the same as individuals. But we can also do what we can to find peace in our world and in our lives. Share below things that you have been doing to cope with your anxiety in the "new normal." 
APA Reference
Bermio-Gonzalez, R. (2020, October 1). Experiencing Anxiety About the 'New Normal' During COVID-19, HealthyPlace. Retrieved on 2023, October 4 from https://www.healthyplace.com/blogs/treatinganxiety/2020/10/experiencing-anxiety-about-the-new-normal-during-covid-19
Author: Rizza Bermio-Gonzalez
We are undoubtedly in a time of "new normal" and that is truly triggering for so many people. I love your suggestions to take time (extra time) for self-care and to ground ourselves in the things we are grateful for. Gratitude is such a powerful practice when things around us seem like they are shifting or unstable. Thank you for sharing.
Hi Lizanne,
Thank you for your comments! I agree that gratitude is such a helpful way to stay grounded. This can help calm anxiety and prevent feelings of being overwhelmed with worry.
I appreciate your thoughts!
Rizza
Leave a reply