Coping with a Loved One with Borderline Personality Disorder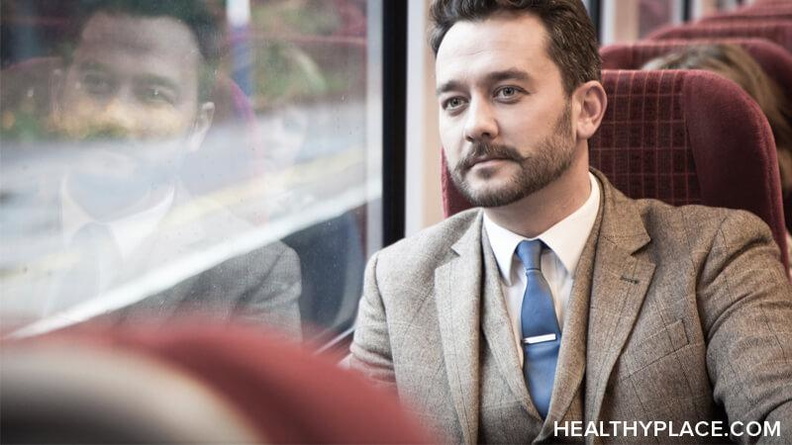 Here's how one person in a 10-year relationship with a person with borderline personality disorder describes the experience: "Although I loved this person, I hated the relationship. It was a psychological hell."
Coping with someone living with borderline personality disorder can be emotionally exhausting and a difficult challenge. Here's why.
People with borderline personality disorder are unstable in their self-image, moods, behavior, and interpersonal relationships. They have far more dramatic and intense interpersonal relationships and they tend to express inappropriate and intense anger. On top of that, borderline personality disorder symptoms can produce reckless and destructive behaviors, including promiscuous sex, spending and financial problems, addictions and self-injury (Common Conditions Coexisting with the BPD).
That's a lot for anyone to cope with. Some people in "optional relationships," (non-immediate family) walk out because they can't handle the stress. "You have to think hard about its impact on your own personal mental health," says one ex-partner. If your child or someone in your immediate family has borderline personality disorder, leaving the relationship may be out of the question. So how do you cope?
Coping with BPD Loved One Video
On this week's HealthyPlace Mental Health TV Show, we talk with BPD Life Coach, A.J. Mahari,who provides insights into the difficulty of dealing with someone who has borderline personality disorder, along with offering up some possible solutions. A.J. Mahari appeared on the HealthyPlace Mental Health TV Show on July 7, 2010. The interview with her is no longer available, but her playlist is here: Borderline Personality Disorder Video: Coping With a BPD Loved One
About Healing Borderline Personality Disorder
by A.J. Mahari
I'm A.J. Mahari, a 53 year old woman living in Ontario Canada. I am an author, Life Coach and Mental Health Coach, blogger, podcaster and radio show host. I was diagnosed with borderline personality disorder in 1976, at the age of 19, back in the day when it was standard to believe that people with BPD could not be helped.
Both of my parents also had BPD. From the age of 17 to 30, I lived a very unfulfilling, painful, and emotionally chaotic life. I didn't know what I needed or who I was. I didn't understand borderline personality disorder. This was before the Internet and borderline personality disorder books appeared on the market. I continued to live a dysfunctional life and failed at jobs and relationships until in my early 30's, when I went back to therapy. Group therapy helped me recover from BPD.
After Recovery From BPD
After my recovery from BPD in 1995, I got a computer. Back then, the Internet was fairly new still. There weren't a lot of websites and resources on BPD like there are today. I set up a website and created and hosted email lists. I began writing articles about my experience and my recovery. A few years later, I was writing ebooks, doing audios and videos about BPD. I began life and mental health coaching in 2002. It found me. I was getting (and still do get) thousands of emails a month - people asking me for help with their situations. I began to realize that my life with borderline personality disorder, and my recovery from it, gave me a lot of knowledge about it that could help others.
I coach people with BPD and I also coach many loved ones of those with BPD. Loved ones in various different types of relationships with those with BPD suffer a great deal too. Many are being abused, are unhappy, and end up not only being enmeshed and codependent with people with BPD, but they actually get addicted to the very drama and chaos that they know is negatively affecting their health, their children's lives and that blocks them from living healthier and happier lives.
Many have a very difficult time deciding whether to stay with a person with BPD (even family members - stay in contact) or to leave the BPD spouse, or significant other - and/or go no-contact with borderline family members. I help people to explore what they need, what their goals are and how they can create healthy change in their lives.
See Borderline Personality Disorder Video: Coping With a BPD Loved One for more.
Share Your Experiences on Coping with a BPD Loved One
What has it been like for you? Have you tried any coping methods that were helpful? Please leave comments below.
APA Reference
Amanda_HP (2010, July 6). Coping with a Loved One with Borderline Personality Disorder, HealthyPlace. Retrieved on 2023, October 3 from https://www.healthyplace.com/blogs/tvshowblog/2010/07/borderline-personality-disorder-coping-with-a-bpd-loved-one
Author: Amanda_HP
was diagnosed with bpd. my son, ex husband, n sisters know the origin of this. cannot tell my mom. she was the one who had my cousin babysiting at the time. happened about 47yrs ago. still trying to deal with this n depression. wud like to remain drug free if possible. had my share already. thank for some of the info u've provided.
My brother is addicted to cocaine. He has been this way for over 15 years. He doesn't have a job, he lives in my mother's home. She is in a nursing home. He always asks for money, but I don't give him any because he collects unemployment. And I'm afraid he's going to use it on drugs. He says he's not crazy!! He talks about God and about 'revelations' God supposedly gives him. He doesn't believe there is anything wrong with his thinking...but he says he's Jesus! How do I communicate with him. If you disagree with his thoughts, he goes into a rage! I'm afraid of him!
Leave a reply