Chronic Illness and Mental Health Connection
Living with a chronic, serious, or terminal illness is tough. It is life altering and with it often comes a lot of emotional stress. Issues like depression, anxiety, isolation and helplessness are common to experience. Our guest, Dr. Ann Becker-Schutte, joins us to discuss helping those affected by chronic and serious illness to live a balanced life.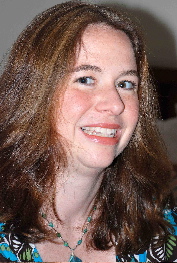 Dr. Becker-Schutte has a private practice in Kansas City, Missouri where she helps those living with chronic, serious and terminal illness and their caregivers to find a healthy and balanced life despite it all. She works to help those dealing with the life altering changes of illness find their way to a life that is not defined by their illness but lived well with it.
Chronic Illness and Mental Health are Connected
When a person experiences a serious illness they are often faced with a whole new way of life. Grief, isolation, hopelessness, anxiety and depression are only normal responses. It makes sense when a person loses the life that they are previously accustomed to for them to experience these difficult emotions and challenges to their mental health. Dr. Becker-Schutte shares with us about the connection and about how it is possible to move beyond these feelings and to find better life even while living with illness. She discusses the importance of support, feeling understood by others and the sense of being heard. She also says that caregivers need just as much support as the person who is ill.
Caregivers of Those with Chronic Illness Need Help Too
It's very important not to overlook the needs of caregivers. Just as the person living with chronic illness is coping with major life changes and mental health challenges, so is the caregiver. Finding support, understanding, and putting self-care into practice is vital according to Dr. Becker-Schutte.
Watch Chronic Illness and Mental Health Connection
Watch our interview with Dr. Ann Becker-Schutte and discover what she says are the keys to living well with a chronic, serious or terminal illness. You can also read and follow her insightful blog at HealthyBalancedLife.com.
All HealthyPlace Mental Health TV Show Videos and Mental Health Information.
Share Your Mental Health Experience
Do you live with a chronic illness or are you a caregiver for someone that does? Perhaps you know what it is like to experience the difficult mental health challenges that can accompany serious illness. We invite you to call us and share your thoughts and experience with us at 1-888-883-8045. (Info about Sharing Your Mental Health Experience here.) You can also leave comments below.
APA Reference
Kiel, A. (2011, June 28). Chronic Illness and Mental Health Connection, HealthyPlace. Retrieved on 2023, December 4 from https://www.healthyplace.com/blogs/tvshowblog/2011/06/chronic-illness-and-mental-health-connection
Author: Amy Kiel
i USE TO THINK LIFE WAS GREAT UNTIL i WAS DIAGNOSED AND MY liFE IS NOTHING BUT A BUBBLE OF SHAME PEOPLE DONT KNOW ME AS A PERSON THEY KNOW ME AS AN ILLNESS BECAUSE I HAVE TO TAKE MEDS LIVE IN A COMMUNITY RESIDENCE AND GO TO THERAPY 5 DAYS A WEEK 10-2 MANDATORY BY COURT WHEN I AM NOT DANGEROUS I AM BIPOLAR 1 AND ONLY HAVE BEEN MANIC TWICE AND NEVER PRESENTED MYSELF IN A DANGEROUS MANNER TO SOCIETY.....I AM NOT A VIOLENT PERSON......KENDRAS LAW TAKES PEOPLES RIGHTS AWAY I AM FORCED TO LIVE LIKE A PATIENT AND NOT HAVE A DECENT LIFE, OUTSIDE OF MY ILLNESS SURE I WILL TAKE THE MEDS BUT I DON'T WANT TO BE ON SSI AND GO TO THERAPY ALL WEEK AND HAVE TO LIVE IN A RESTRICTED LIVING SETTING WHERE THEY FEED ME MY MEDS AND PEOPLE ASK ME WHAT THE PLACE IS WHEN THEY ASK WHERE I LIVE....I AM FORCED TO LIVE LIKE THE STIGMA ATTACHED TO THE ILLNESS...I WISH I COULD HAVE A 9-5 JOB AND JUST SEE A DOC ONCE IN A WHILE HOWEVER THAT IS NOT MY LIFE THIS IS MY REALITY AND OTHERS THAT AREN'T MENTALLY ILL OR DO NOT EVEN CARE TO PUT THEMSELVES IN MY SHOES DON'T SEEM TO THINK I DESERVE A LIFE OTHERWISE LIKE I DESERVE THIS LIFE AND THEY DESERVE BETTER WELL THEY WOULDN'T THINK SO IF THEY HAD IT THE OTHER WAY AROUND....STIGMA SUCKS AND I DISLIKE WHEN OTHERS HAVE BETTER GENES AND ALSO GET THINGS HANDED TO THEM ON A PLATTER I JUST WISH IF IT WERE ME AND I WASN'T IN MY SITUATION I WOULD WORK MY BUTT OFF FOR WHAT I WANTED AND HAVE SOMETHING TO SHOW FOR IT......OH WELL ENOUGH COMPLAINING
I have been reading Dr. Becker-Schutte's blog, Healthy Balanced Life, for awhile because of her incredible balance when it comes to issues those of us living with progressive, terminal illnesses face daily.
Listening to this broadcast has confirmed my opinion formed from reading her blog articles - that she is a warm, compassionate person who gets "right to the heart of a matter" through understanding and validation.
I hope all who have watched this broadcast will check out her blog - she has written many insightful articles that can be stepping stones to having honest conversations between the person with the illness and family.
Peppy
Leave a reply