Choosing Health at Every Size (HAES)
I can always stand to lose a few pounds. I love food and may easily drift into an increasingly sedentary lifestyle without realizing it until my body aches with disuse and my jeans are too tight. Lately I've been practicing what I now recognize as a kind of Health at Every Size (HAES) approach.
What Is the Health at Every Size Approach?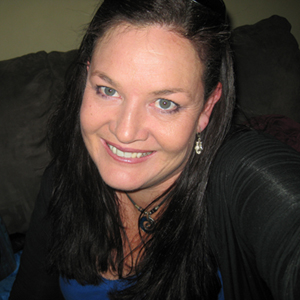 After watching the HealthyPlace Mental Health TV Show interview with Kerry Beake, a Health at Every Size coach, I know the attitude I'm hoping to cultivate resembles the basic tenets of the HAES approach:
Self-acceptance - When I was a teenager I wanted to weigh as little as possible without getting sickly thin. As an adult my priorities are different. I want to feel comfortable and healthy, no matter my size.
Physical Exercise - I don't want to run marathons. I'd rather focus on low intensity physical activities that I genuinely enjoy.
Normalized Eating - I have this awful habit of consuming almost nothing but coffee during the day and then overeating in the evening. I'm not looking to completely change my diet, but I'd like to eat more regularly.
In other words, HAES is essentially an approach to wellness that focuses on health, not weight or size. It's about making decisions that honor our bodies and minds. It's about choosing health.
Meet Kerry, a Health at Every Size Coach
As a Health at Every Size coach, Kerry's goal is to support clients as they discover their own intuitive ability to take care of, nurture, and love their bodies. She offers coaching and consultation using a Health at Every Size framework for private and corporate clients who are looking for a way of creating lifelong wellness. Kerry earned a Bachelor of Science in Human Biology from Edith Cowan University with a minor in Biomedical Science. She also received a Post graduate diploma in Counseling and is currently completing a Masters in Nutrition and Dietetics.
Share Your Health at Every Size Experience
Do you have experience with HAES? We invite you to call us and share your thoughts and experiences with us at 1-888-883-8045. (Info about Sharing Your Mental Health Experience here.) You can also leave your comments below.
APA Reference
Gray, H. (2011, October 26). Choosing Health at Every Size (HAES), HealthyPlace. Retrieved on 2023, September 23 from https://www.healthyplace.com/blogs/tvshowblog/2011/10/choosing-health-at-every-size-haes
Author: Holly Gray