I'm Free from Verbal Abuse and Heartbroken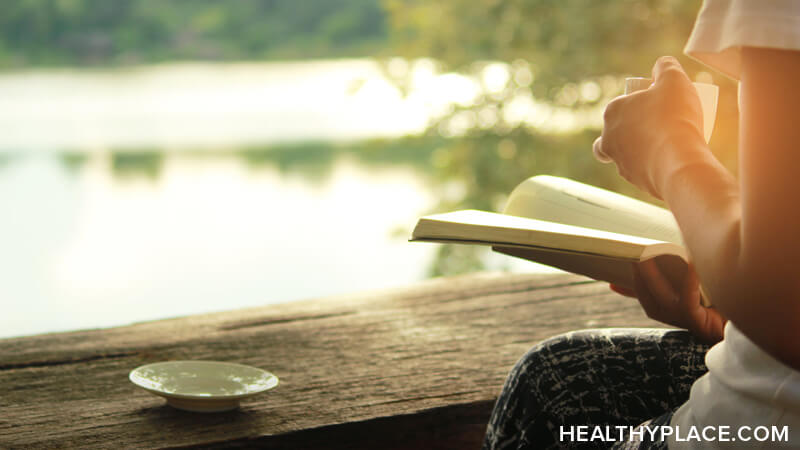 My current boyfriend was arrested for a non-violent crime 12 days ago. I'm not sure if I should be embracing this newfound freedom from the occasional verbal abuse he inflicted on me, or maybe it's okay to experience heartache. But how I am "supposed" to feel doesn't really matter -- in a unique situation like this, what counts is the emotions that I am experiencing: I feel lonely and distraught. 
I am not the first person who is in a predicament such as this, nor will I be the last. I don't think feeling upset about his recent incarceration is abnormal, regardless of the verbal abuse that crept into our relationship. I had spent every day with him, and I do love and care for him.
There are issues he needs to work on, and the word "issues" sounds like I'm undermining verbal abuse in relationships -- so understand, it's for a lack of a better word, nothing more and nothing less. I also know his issues are not mine or my fault, but my love for him didn't just disappear the moment the police officers cuffed him and hauled him into their car with blinding sirens with piercing noises — noises that reverberated long after they had departed. It was traumatic.
Although temporarily free from verbal abuse, there are some truths I must remember. My relationship is far from healthy, there are verbally abusive encounters, I live with crippling anxiety, and my boyfriend suffers from bipolar type II disorder. We aren't in a partnership straight out of your favorite romantic comedy, and I won't sit here and justify his past actions simply because he's waking up in a jail cell and I'm in the comfort of my own bedroom. 
My boyfriend's attorney spoke with the person who is prosecuting his case yesterday -- he is facing roughly 90 days in jail, and the time he spent in a jail cell already doesn't even count towards his sentence.
I want to take advantage of this time apart, making good use out of it. I will have the opportunity to embrace my fear of being alone, work on my codependent nature, and perhaps he and I can discuss what needs to change in our relationship, so he doesn't begin verbally abusing me upon release.
During Freedom from Verbal Abuse, I'll Work on Bettering Myself
Freedom from verbal abuse will be strange to me because, throughout our relationship, he has been manipulative, verbally abusive, self-absorbed, and sometimes unstable. However, I can't work on bettering him -- I can only work on bettering myself. I display clear signs of codependency, the need for external validation, and the dreaded fear of being physically alone. That I can work on. 
I plan on doing the following on an everyday basis until my boyfriend's release:
Most of the day I will spend engaging in distracting activities, such as binge-watching television, but I'm allowing one hour for fully being alone, by myself. I'm not used to being physically alone because I have pretty much always had a partner living with me. I will spend at least one hour per day sitting with myself.
I used to write positive affirmations and kind words about myself on sticky notes; I'd place them around the house, mostly on mirrors -- I took them down some time ago. I am going to begin doing this again; I think reading nice words about myself several times every day will help rid the constant need for external validation.
Goals for After His Release
I can be hopeful and wishful that our relationship will be perfect (and that I'll continue to be free from verbal abuse) the moment my boyfriend is released from jail, but I'm not a fool. He might verbally abuse me again, I might leave him, he might emotionally hurt me. I can't predict the future, unfortunately. Since I have decided to give this one last try, I'm writing him letters every day. In between the "I miss yous" and "I love yous," I sprinkle in goals for our future. These are love letters, but love isn't always kind. 
When I write him a letter, I intentionally spend several paragraphs reminiscing on negative moments, specifically times he verbally abused me. He's in a sensitive situation, and so I try to write about it in a sensitive nature, but I can't just avoid it. 
With my boyfriend in jail, he has loads of time to think. I hope he does what I am doing -- bettering himself while incarcerated. In a perfect world, he will see his wrongdoings and never repeat them. I'm not sure if that's what will happen, though -- only time will tell. I will continue dropping hints and mentioning how he's hurt me in the past, before the arrest. He doesn't seem to mind me talking about it. In fact, he seems to feel ashamed. Again, I think his bipolar diagnosis plays a large role in the reason he sometimes verbally abused me. But that doesn't make it acceptable.
Has anyone ever had a verbally abusive partner who ended up incarcerated? How did freedom from verbal abuse help you? Let me know in the comment section what your relationship looked like after his release.
APA Reference
Lane, M. (2020, July 8). I'm Free from Verbal Abuse and Heartbroken, HealthyPlace. Retrieved on 2023, December 8 from https://www.healthyplace.com/blogs/verbalabuseinrelationships/2020/7/im-free-from-verbal-abuse-and-heartbroken
Author: Megan Lane