Not All Therapists Can Help You Heal from Verbal Abuse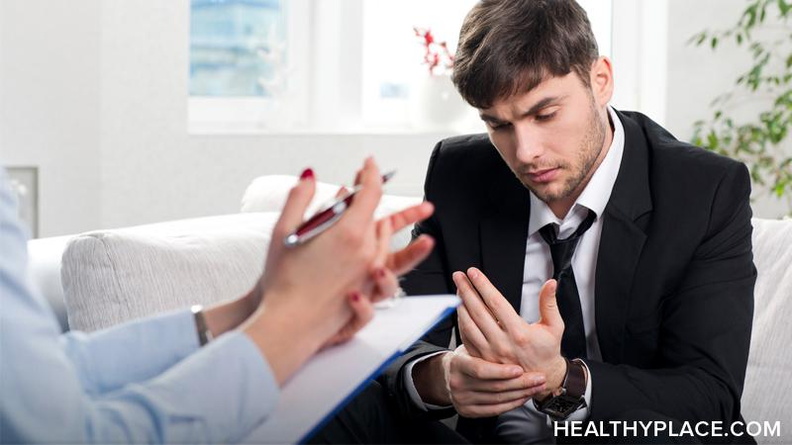 Finding a therapist for verbal abuse recovery can be challenging. The mental health industry has numerous professionals that can help support individuals through many circumstances. However, not every certified psychologist or designated therapy professional may be right for you. Not every therapist is the verbal abuse therapist for you.
At the start of my healing journey, I visited several therapists. Unfortunately, I was naive to believe that each mental health professional took the same training and used the same tools and resources to help others. As a result, I often felt unsatisfied with the outcome. This hopelessness made me feel like I would never find the peace in my life I longed for because I was unfixable. 
Types of Verbal Abuse Therapists that Didn't Work for Me
Because everyone's healing journey is unique, my obstacles with therapists may not be a challenge for others seeking help. However, years of unresolved trauma have taught me what type of therapist doesn't work for me. These include therapists who:
Talk too much about their own similar experiences 
Try to dissect my feelings
Don't offer me a resolution
Dismiss my goals for therapy
So, although I used to look back and think it was a waste of time, these failed attempts at recovery with the wrong verbal abuse therapist guided me to what I needed. Unfortunately, not receiving the proper support from a professional therapist did deter me from seeking further help for years. I took a break until I reached a point in my life where I knew I had to start on a clear path to recovery. 
Healing with a Verbal Abuse Therapist's Help
Ideally, I wanted to learn how to heal from my verbally abusive past and live without constant anxiety, depression, and resorting to old habits. To achieve this goal, I knew I needed the help of a professional. But I didn't realize that not all mental health professionals could support me on my journey. 
Some elements that I found helped me choose someone for my healing journey included: 
Operational hours that worked with my schedule
Affordability and alignment with my budget 
Recognition of my needs and wants for therapy
Giving me concrete tools and resources to help me reach my mental health goals 
Once I found a verbal abuse therapist that was the proper fit, I opened up more and trusted this professional to help guide me. Healing from verbal abuse is tough and is not a task many can do alone. However, having the support of the right therapist can make the journey tolerable and successful. 
So, if you are feeling frustrated with your existing therapist, it may be a sign to look elsewhere for the help and guidance you need to heal from verbal abuse. 
APA Reference
Wozny, C. (2023, January 19). Not All Therapists Can Help You Heal from Verbal Abuse, HealthyPlace. Retrieved on 2023, December 11 from https://www.healthyplace.com/blogs/verbalabuseinrelationships/2023/1/not-all-therapists-can-help-you-heal-from-verbal-abuse
Author: Cheryl Wozny