The Link Between Depression and Imposter Syndrome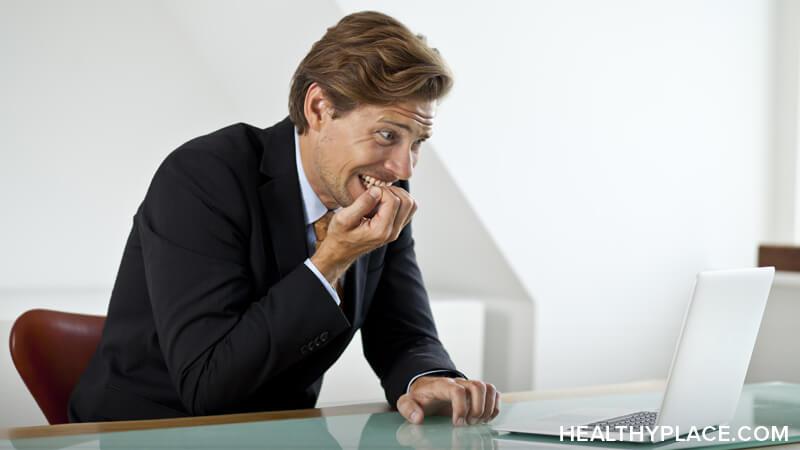 Depression has a lot of ripple effects -- and the crippling self-doubt of imposter syndrome is one of them. Feeling like you are not good enough at your job and that any professional accomplishments are due to luck is part of imposter syndrome. While one does not need to have depression to feel like an imposter, I sometimes feel like one when my depression intensifies. Here are some signs to help you identify if you have this issue.
Signs You Have Imposter Syndrome Due to Depression
Dealing with the Imposter Within
Shutting down your inner critic isn't always possible, but you mustn't let it take over your life. When the voice speaks up against you, you must learn to ignore it and proceed with whatever you want to do. When irrational thoughts enter your mind, you have to learn to counter them with logic. Also, online and offline comparison with others must be minimized at all costs.
Imposter syndrome due to depression can be successfully managed with therapy. Cognitive behavioral therapy (CBT) helped me cope, and it may help you too. Make sure to consult a licensed mental health professional before imposter syndrome becomes debilitating.  
How do you prevent imposter syndrome from depression from controlling your thoughts and actions? Please let me know in the comments below. 
APA Reference
Shaikh, M. (2020, October 28). The Link Between Depression and Imposter Syndrome, HealthyPlace. Retrieved on 2023, December 10 from https://www.healthyplace.com/blogs/workandbipolarordepression/2020/10/the-link-between-depression-and-imposter-syndrome
Author: Mahevash Shaikh