After Your Bipolar 2 Diagnosis, Now What?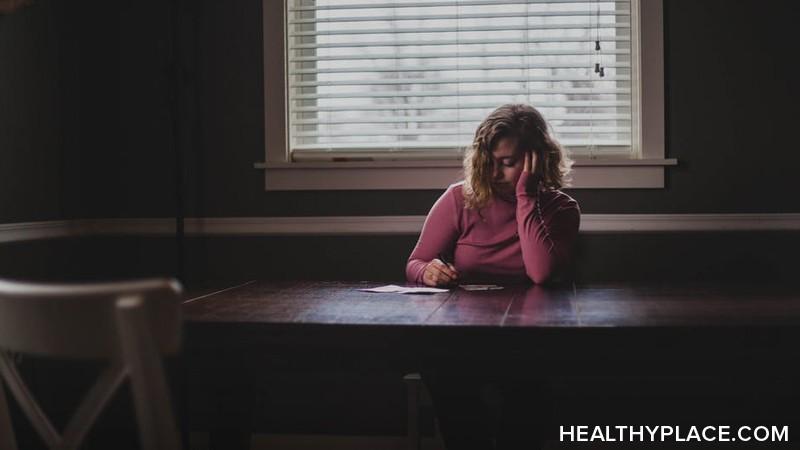 I've Been Diagnosed with Bipolar 2. What is the Next Step?
When I left the mental hospital, I got a pat on the back and a piece of paper with my name and diagnosis. It took years of living with bipolar 2 disorder to realize some of the things I should have done after I was diagnosed. So I want to share some suggestions for what to do after you are diagnosed with bipolar 2 disorder based on my personal experience.
Learn About Bipolar 2 Disorder and Stigma
After you are diagnosed, learn about bipolar 2 disorder and stigma. This includes following social media accounts and bloggers that are sharing their personal experiences living with bipolar disorder. Before my diagnosis of bipolar 2, I was just like everyone else, persuaded by movies, news media, and television's negative portrayal of mental health.
There was no reason to learn about bipolar 2 disorder and stigma because, at the time, it did not pertain to me. It was not until years later, in my final semester of college, that I started researching mental health. It gave me the tools I needed to define my condition on my terms instead of allowing society and bipolar stigma to do it for me.
Find a Good Psychiatrist and Psychologist
After a diagnosis of bipolar 2 disorder, immediately start the search for suitable psychologists. It may take time, but if you know what you are looking for it will be worth it. An appropriate doctor listens to you and treats you like an individual, not just another diagnosis.
Ask yourself, what do I want out of treatment? Write your goals on a piece of paper and discuss it with your doctor. If they dismiss your concerns or you feel uncomfortable being honest with them, then it's probably not the right fit.
I used to be nervous going into my appointments, and it took me years to realize that this was not normal. When I was diagnosed with bipolar 2 disorder, I had to find a suitable doctor and psychologist. This meant someone with openings on their calendar, a prescription pad and a M.D. (for a psychiatrist) and Ph.D. (for therapist). I did not know how to tell a good psychologist from a bad one. The same goes for a psychiatrist. They were all the same to me. I was just another appointment and what I wanted out of treatment was irrelevant. I thought this was normal until I reached my breaking point with medication and refused to just sit in an office like a dummy without an opinion. Shortly after, I took control of my treatment. I found a suitable psychiatrist and psychologist that worked with me to find the best combination of medications and to help me understand myself and live better with bipolar 2.
What would you suggest to someone newly diagnosed with bipolar disorder? Please share your comments below or do a response video and send it into info @ healthyplace.com.
APA Reference
Blum, H. (2017, May 23). After Your Bipolar 2 Diagnosis, Now What?, HealthyPlace. Retrieved on 2023, December 11 from https://www.healthyplace.com/living-with-bipolar-blog/after-your-bipolar-2-diagnosis-now-what
Author: Hannah Blum