How Publicly Disclosing Bipolar 2 Affected My Dating Life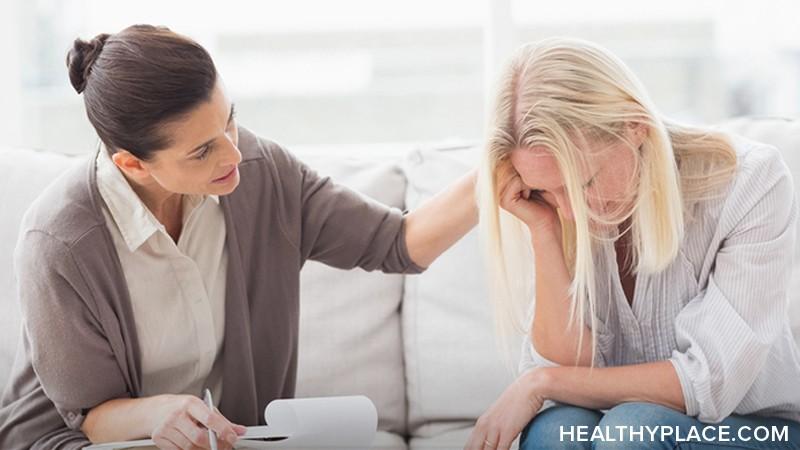 It has been two years since I published my personal blog and social media accounts disclosing my diagnosis of bipolar 2 disorder. I knew that this could affect my dating life, but I chose to take the leap anyway. It 's hard to measure how much coming forward about bipolar 2 has changed my dating life. Most of the time, when I don't receive a callback, I don't know if it pertains to my diagnosis or because they are just not that into me (My Fear of Dating with Bipolar Disorder). However, I have noticed a few changes post coming forward. One pertains to the behavior of the men and the other pertains to the effect revealing my diagnosis of bipolar 2 has had on my behavior.
A Date Becomes a Therapy Session
It may be hard to believe, but I have been on a couple dates that turn into free therapy sessions, with me playing the role of therapist. The person assumes that because I am open about my diagnosis of bipolar 2, I am also open for business. I refer to these guys as potential patients or clients. On one date, the guy shared with me intensely personal information within the first five minutes of sitting down. He didn't want to get to know me, he wanted me to diagnose him with bipolar disorder. The worse part is, he didn't even pay for my coffee. I think it is evident to those who follow my blog that I am passionate about helping others and love my position as a mental health advocate. However, asking someone on a date with ulterior motives is deceiving and puts me in an awkward position.
Coming Forward About Bipolar 2 Influenced My Behavior
A couple months ago, I went on a date with a really awesome guy. Even though I felt a connection, I rejected his affections towards me. When we parted ways, I put my hands on my head thinking, "Why did I just do that?" Every mediated platform that I use to communicate is directly linked to all my work in mental health. Let's be honest, in today's world, navigating someone's social media profile is inevitable before a date. I suspect the person is aware of my diagnosis of bipolar 2. I fear their knowledge of my diagnosis puts me in a vulnerable position. This idea makes me guarded and hard to read. I have already shut them out before sitting down. This is something I am working on.
My experiences dating post-disclosing my bipolar 2 disorder encouraged me to confront some of my own insecurities. I have to be strong, only when it is called for, such as the situation where I play the role of therapist. Outside of that, I am defending myself against an invisible opponent, and it causes me to miss out on great opportunities with genuine people. If someone rejects me because of my mental health condition, I am grateful to have caught the early signs of their narrow-mindedness. My bipolar 2 disorder does some of the dirty work for me when it comes to dating.
What about you? How has bipolar disorder affected your dating life? I hope you'll comment below.
APA Reference
Blum, H. (2017, April 10). How Publicly Disclosing Bipolar 2 Affected My Dating Life, HealthyPlace. Retrieved on 2023, December 8 from https://www.healthyplace.com/living-with-bipolar-blog/how-publicly-disclosing-bipolar-2-affected-my-dating-life-1
Author: Hannah Blum
Hi Hannah. Thanks for an inspiring article. I'm a blogger for BPHope.com and also have an article published in the Summer, 2019 issue of the magazine, titled Taking On The Bipolar Depression Bully. I'm beginning the process of becoming a mental health advocate. Keep up the great work n thanks again!
Leave a reply