When People Reject Your Diagnosis of Bipolar Disorder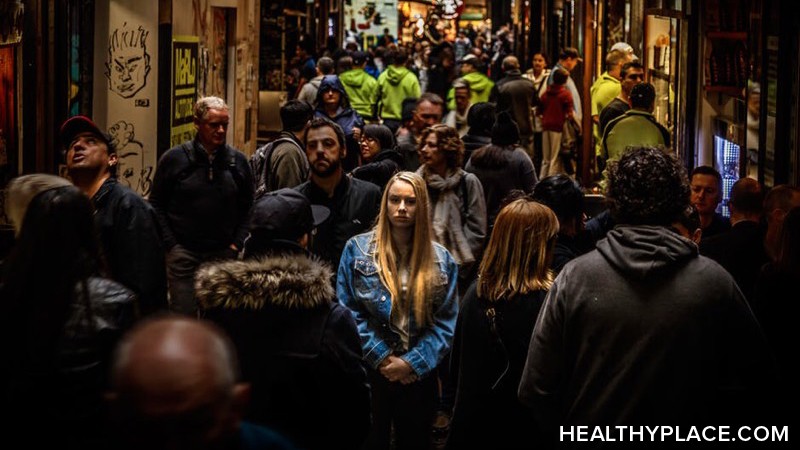 When people reject your diagnosis of bipolar disorder, they either ignore that it is a real condition or seem to disbelieve you. It is something that many individuals with bipolar disorder encounter when they reveal their condition to those around them (When a Friend Doubts Your Diagnosis of Bipolar 2).
I want to share my experience with this type of rejection. To be blunt, it has been very hard to swallow at times. However, after accepting my bipolar 2 diagnosis and gaining confidence, it has made handling this situation a lot easier.
"You Don't Have Bipolar 2 Disorder"
Recently, I went out with a close relative, and after a couple of beers, he revealed to me that he did not believe I had a diagnosis of bipolar 2 disorder. The hurtful part was not his opinion, but the way he framed it. He said, "When I think of bipolar, I think of the nutjobs I grew up around. You don't fit that image." (This is what it's like living with the stigma of bipolar 2.)
When people make these types of statements, especially those closest to us, they do not realize how it is translated in our minds. People reject our bipolar disorder diagnosis as if it is supposed to come off as a compliment, such as in the situation with my relative.
He thought he would provoke a happy reaction from me by insinuating that he does not believe I am a "nutjob," but it did the opposite. It is a passive way of saying that if I actually accept my condition, then I have to tolerate people's negative view of me. In the past, this type of rejection has caused me to doubt my diagnosis, as well as causing feelings of guilt.
How I Handle Rejection of My Bipolar 2 Diagnosis
I used to get confrontational when people rejected my diagnosis of bipolar 2 disorder, but that caused more trouble. People would attribute my harsh reaction to the fact that I have bipolar disorder, which contributes to the stigma I fight against.
Now, I stand my ground calmly and collectively. I relay a clear message with a few main points: I do have bipolar disorder, it is a real illness, I ask that people accept it and allow me to do the same.
The way in which you handle the situation is most important. Do not waste your time begging someone to understand your condition. Instead, ask for their support. If they feel they cannot support you, then let it go and let them go. Their loss is your gain. It is important we surround ourselves with people who do not cater to our every belief but who are open-minded.
If you are wondering what happened after I confronted my close relative, you may be surprised to know that it helped our relationship. At that point, he realized that I was not going to budge, and his opinion on my mental health just did not matter. What I believe to be true about my mental health condition weighs more than what others believe to be true.
Have you been in a situation similar to the one with my close relative? How have you handled people's rejection of your bipolar disorder diagnosis? Please share your comments or do a response video and send it into info@ healthyplace.com
APA Reference
Blum, H. (2017, June 25). When People Reject Your Diagnosis of Bipolar Disorder, HealthyPlace. Retrieved on 2023, December 1 from https://www.healthyplace.com/living-with-bipolar-blog/when-people-reject-your-diagnosis-of-bipolar-disorder
Author: Hannah Blum