Are You Afraid of The Dark?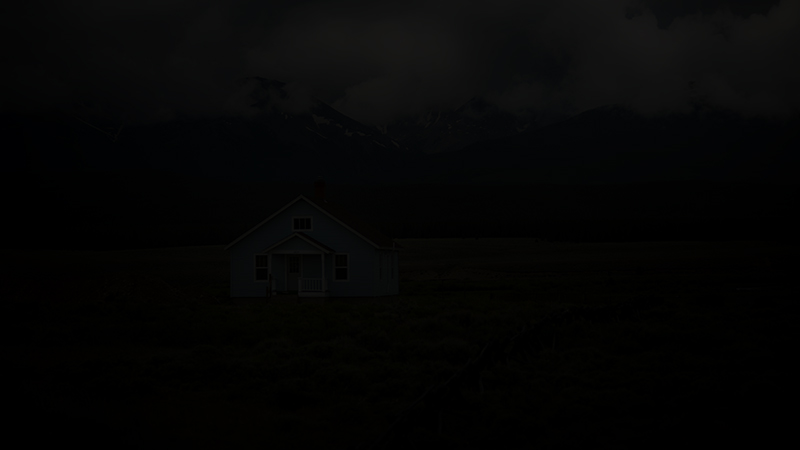 I was afraid of the dark when I was little, and when I am vulnerable, I still feel the same way. Light gives me the sense that there is hope. It connects me to reality when I feel out of control. Because I can see. And seeing is power.
Being Afraid of the Dark Is a Common Fear
Fear of the dark is the fear of the unknown. Like something can happen and you are unaware. This is why most events in horror movies take place in the dark. Ghost stories happen in the dark. Loneliness feels worse, sickness is scarier, and loss feels more devastating in the dark. Depression and anxiety skyrocket in the night where there are less activities and company to distract you.
The sun does much more than represent the hope of a new day. It feeds us energy and power, (literally via vitamin D). Light photons cause a chemical imbalance in the brain that lifts our mood. I am grateful that without fail, the sun rises each morning. Even behind clouds it lights our world. Light is power, literally, figuratively, physically, and emotionally.
I am reflecting on this today since Hurricane Sandy has left my family in the dark. (I am now as I sit in the dark, typing this on my cell phone.) I know it is worse for so many people, so I'm not complaining.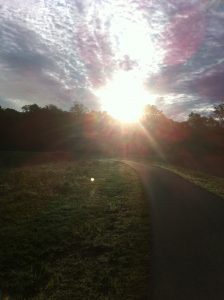 Years ago the threat of a power outage would send me into a full blown panic. Today, I am taking my second day without power in stride. We have candles and cell phones (this is my first full blog by phone). But the dark seems strange to my eyes. I don't usually have to wash dishes by candlelight after heating the water. Or find clothes in the dark.
Though it feels strange, I'm surprise to find myself unafraid. I feel totally safe. Maybe because I am so busy trying to get organized for all the events we are expected at. I am doing something, so I feel empowered rather than vulnerable. My mind is occupied with sorting out how to do things within the limits of having no power. And deciding what to leave undone. (And taking time to appreciate what I have during the empty space.)
But most importantly, I trust myself, explicitly. I know I can handle this. And in saying that, I know that there is nothing to be afraid of.
I am telling you this, so you can know, that it is possible to live free from panic. It is possible to retire your fears and get your life back.
Are you afraid of the dark?
I blog here: Heal Now and Forever Be In Peace,
share here: Twitter@JodiAman, Google+
inspire here: Facebook: Heal Now and Forever Be in Peace.
APA Reference
Lobozzo, J. (2012, October 31). Are You Afraid of The Dark?, HealthyPlace. Retrieved on 2022, December 8 from https://www.healthyplace.com/blogs/anxiety-schmanxiety/2012/10/are-you-afraid-of-the-dark
Author: Jodi Lobozzo Aman, LCSW-R
At 33 I still struggle on and off with this fear. I don't talk about it much and it disapates when my partner is asleep by my side? But when I am asleep alone
Good Hate versus health one Bad Hate. Doctors don't explain things in
terms patients can understand. It's just the way it is.
Let's continue too move forward on this great task. The surveys ask patients to rte how well doctors communicate, how responsive have pediatricians been iin participating in outreach and education activities?
Hi there. Thank you for your comment. Doctor-patient communication is something that many people report difficulty with. There are many reasons for this. It is very important for people to be comfortable with their doctor and to understand exactly what is being discussed. One way to do this is to write down important questions you have before you go to the appointment. Doctor visits can move quickly, and it's easy to forget what you wanted to ask. A list will help both of you address what is crucial. It's okay to ask for clarification when you don't understand something. In fact, most doctors like it when patients ask because otherwise, they don't realize that they're not being clear enough. Having someone accompany you to an appointment is also helpful because he or she can help ask for clarification plus there is someone else there to absorb information and discuss it with you afterward. It's also okay to switch doctors to find one that you connect with. Good luck to you!
[...] posted new from my phone on the Anxiety Schmanxiety Blog. What else would I write about this week? Fear of the dark. To complement that, here is a post about light. [...]
I had a big smile when you mentioned washing the dishes in the dark and heating the water. I smiled because I didn't realize it might be something 'not ordinary" for some persons, when it has been our daily life since 1975. We lived in the dark, studied, showered, and cooked. Those things didn't even cross my mind when i was worrying for you being in the dark. I only thought of cold and lack of heating :)
You are so sweet! Thanks goodness it was warm enough outside that the house didn't quite get too cold.
Jodi, I would have panicked a few years ago with no power, too. Thank you for reminding us of things we can do to NOT be afraid of the dark. I hope you get your power on soon.
[...] posted new from my phone on the Anxiety Schmanxiety Blog. What else would I write about this week? Fear of the dark. To complement that, here is a post about light. [...]
Leave a reply